Basic Tips When Buying Dental Chairs For Clinic
Prefaces # Why You Need KEGON Dental Chairs ?
Several components that make up a dental chair, but all of them play an important role in the overall treatment process. The chairs can be quite intimidating if you're not sure what to expect, but you can be sure to have a great time. Before getting started, it's helpful to learn a bit about the anatomy of a dental chair. Typically, these chairs are made of durable plastic or metal. A standard dental chair will have an engine and seat that will give the dentist plenty of power for their handpieces. The most basic part of a dental chair is the seat. It supports the patient's head and body. The chair should also have a padded headrest that allows the patient to adjust his or her position while they're sitting. A good dental chair should also be comfortable for the dentist as well. You can check this by looking at a sample of the dental chairs available on KEGON website for sale.
For one thing, There are also many features to look for in a dental chair, including adjustable height and lumbar support. You should also look for a soft seat cushion so that you can be sure that the chair is comfortable during the procedure. A good dental chair should have a solid warranty, usually five years or more, but be sure to read the fine print. You should also check to see if the upholstery comes with a limited warranty. Having a warranty means you can easily return it if it's in bad condition. The best way to choose a dental chair is to go to an exhibition. In these shows, you'll find booths from many manufacturers and you can look at their new designs. This will give you a good idea of the quality of their chairs. However, if you don't have the time to attend a trade show, you can also visit a dealer showroom or smaller trade show. You may even be able to visit a manufacturing company's showroom to see how their chairs look.
Besides having a quality chair, a comfortable dental chair can also help a patient relax and get better results. When you are working, you can even use an X-ray viewer to determine the extent of any cavities. These images will help you make the most informed decisions regarding your patient's treatment. Regardless of the type of chair you choose, you can be confident that it will provide you with a pleasant experience. The ergonomics of a dental chair will influence the way patients feel during a dental procedure. A comfortable chair will support the patient's head, back, and legs. A dental chair should be smooth and comfortable and offer consistent support. A quality dental office chair is also ergonomically designed. It will improve your patient's experience in the dentist's chair. The right dental chair will improve your staff's efficiency and increase your comfort level.
Products # Choose Suitable KEGON Dental Chairs
The comfort level of dental chairs is an important part of a patient's experience in a dental clinic. According to studies, dental chairs are used for 90 percent of dental procedures. They should offer consistent support for the head, legs, and back of a patient. A high quality dental chair will be comfortable for the patient. There are two types of dental chairs: a traditional dental chair and an adjustable-wheel chair. The latter is more expensive than the former. A quality dental chair will not only improve the patient's comfort level but will also save money on the dentist's bills. Its seat should support the patient's head, back, and legs. It should be easy to move and has a soft cushion. In addition to its comfort, a dental chair should be easy to adjust. It should also have a keyboard or control pedal. A patient should feel comfortable in the chair if it's comfortable with the position of their mouth.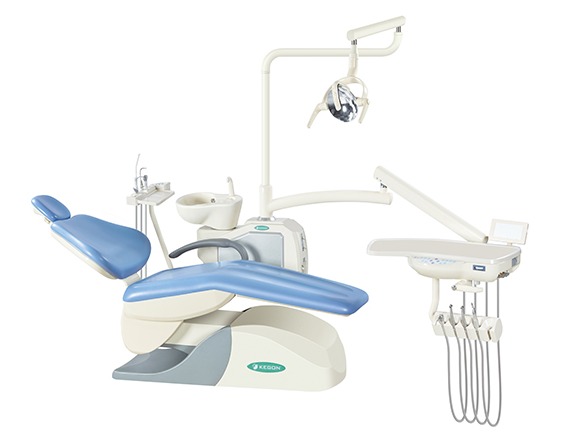 Designed to fit in tight spaces, the KEGON dental chair is designed to accommodate rear delivery methods with an additional 10 inches of room behind the patient
Designed for ergonomics and comfort, the chair is fully programmable even during long procedures
Advanced hydraulic controls provide smooth movement for optimal patient comfort
The chair is made, assembled and serviced in China and comes with a 1 year warranty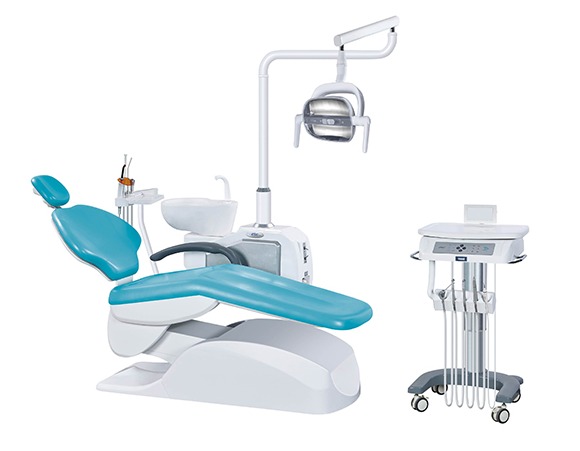 Designed to bring sophistication to the operating room with its sleek, flowing appearance
Intuitive seat positioning system gently glides patient into treatment position
Slim, narrow backrest allows physicians and assistants to work comfortably and efficiently
Touchpad integrated into the armrest for easy adjustment of patient seat positioning
Armrest rotates 130 degrees to create a wider entry and exit area for patient comfort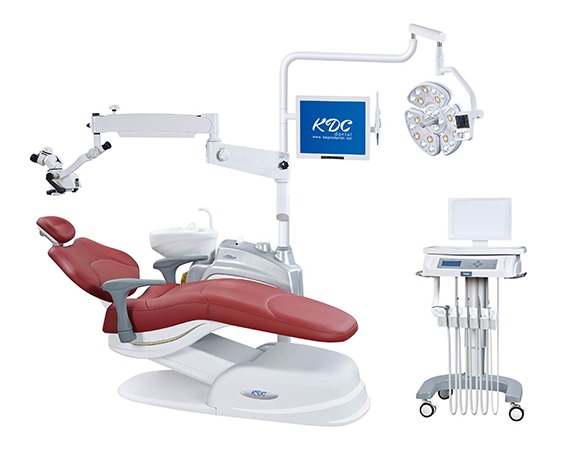 Designed to improve clinician access, patient comfort and esthetics
Narrow backrest allows ergonomic access to patients
Minimum chair height for comfort for clinicians of all sizes
Sturdy aluminum base facilitates patient entry and exit while making it easy for the clinician to move the stool
Two touchpads with one-button programming simplify chair operation and reduce clinician movement
Points # The Importance of Owning Good Dental Chairs
When visiting a dental specialist's office, few people think specifically of a dental unit chair. However, dental professionals certainly consider chairs they could use for a number of reasons. Not only do dentists need the right chair to ensure they can do their job effectively, but they also want to ensure that their patients are as comfortable as possible. A comfortable patient is a calm and satisfied patient.
Did you know that dental patients spend over 95% of their time in the dental chair of hospital ? Some visits may take longer than others. This means that a comfortable chair made by reliable dental chair manufacturer is essential to make the visit enjoyable. Let's face it, sometimes dentists can get stressed out about why their patients are there. If you're forced to spend 15 minutes in an uncomfortable chair, it can make the date more stressful. According to the Nature, it points out that even tilting the chair 20 degrees can release 40% of the pressure on the spine, which in turn can make a person feel less tense and less stressed. If a single adjustment can do so much, imagine if all patient comfort factors were evaluated and considered when choosing a dental chair?
They always work best when a person does not have a lot of stress, tension, discomfort, etc. A good dental chair is also essential to the working capacity of the dental team. Dental professionals spend hours every day lying in dental chairs at work. The chair should keep in mind its comfort and ease of use as well as patient comfort. A good dental chair will be height adjusted to accommodate any height, angle, etc. which may be necessary for the dental team to do the best job possible. Can you imagine trying to look into someone's mouth for half an hour during a procedure, and having to bend over and be uncomfortable the whole time? It's hard to get the most out of it due to the limited slots. A good dental chair can alleviate this problem and many others.
Although the dental chair does not seem so important, as mentioned above, it is very important in many ways. You probably don't think twice about a dental chair when you're at the dentist, but give it some thought the next time you walk in and you'll quickly notice how much of a difference a good dental chair can really make. Manufacture. Not only for the patient, but also for the dental team.
CONTACT US


Foshan Kexiang Medical Instrument Co., Lid.
We are always providing our customers with reliable products and considerate services.
If you would like to keep touch with us directly, please go to contact us