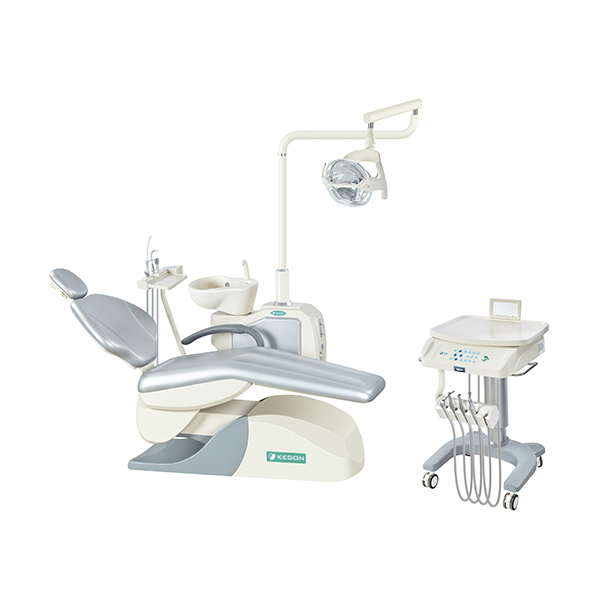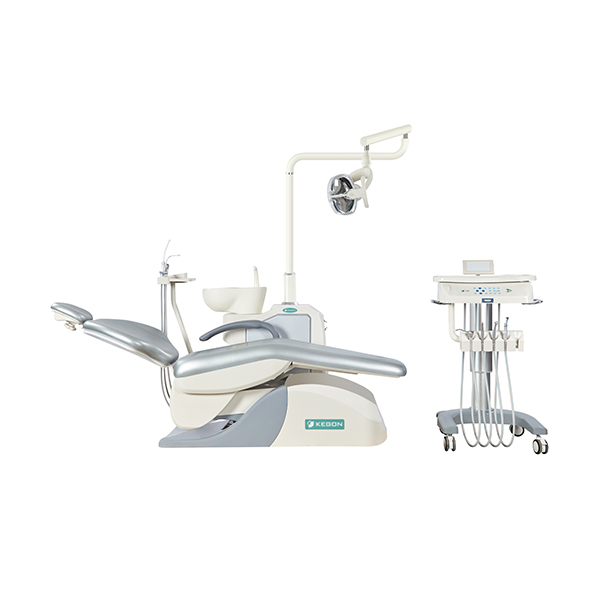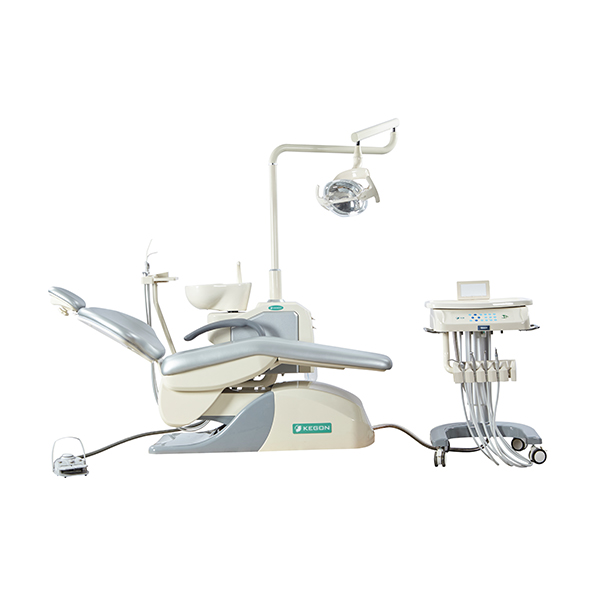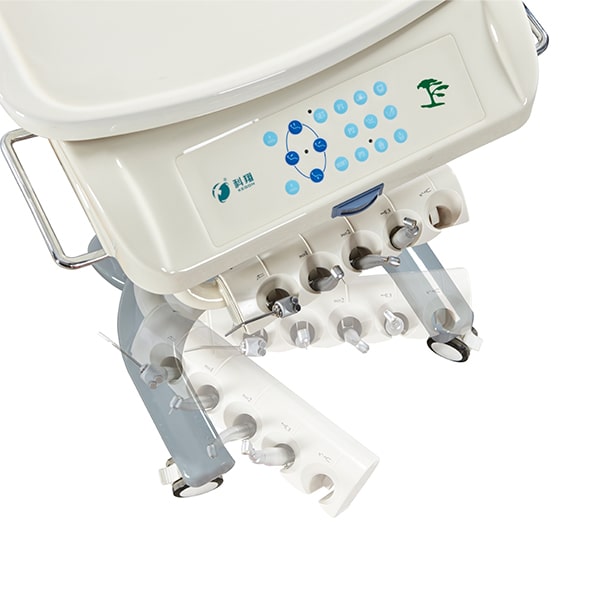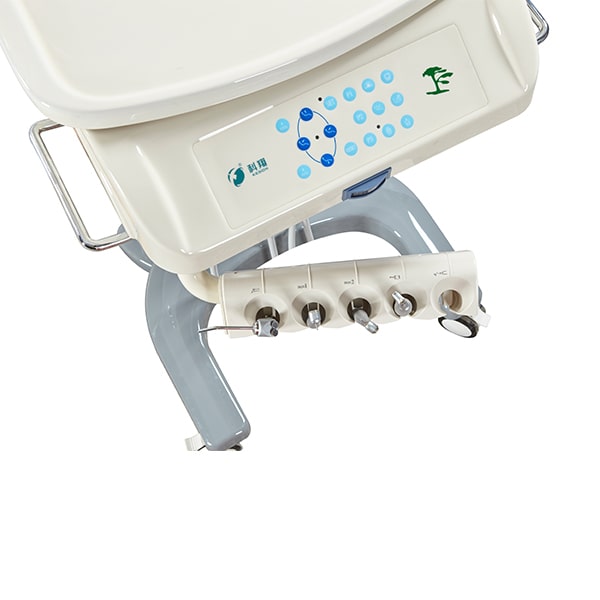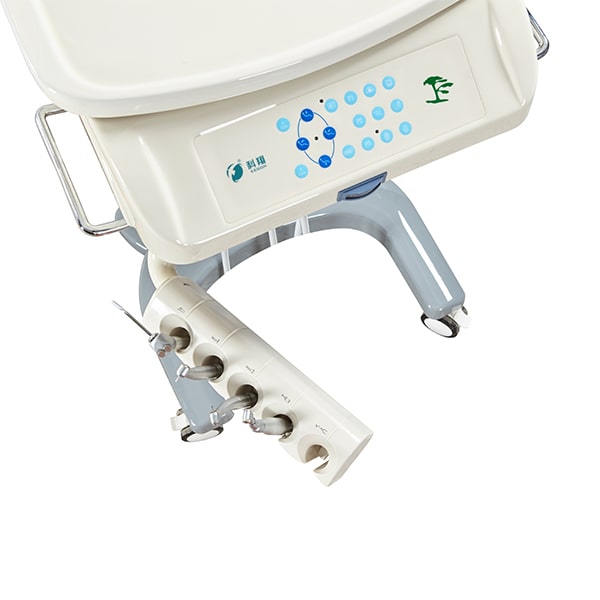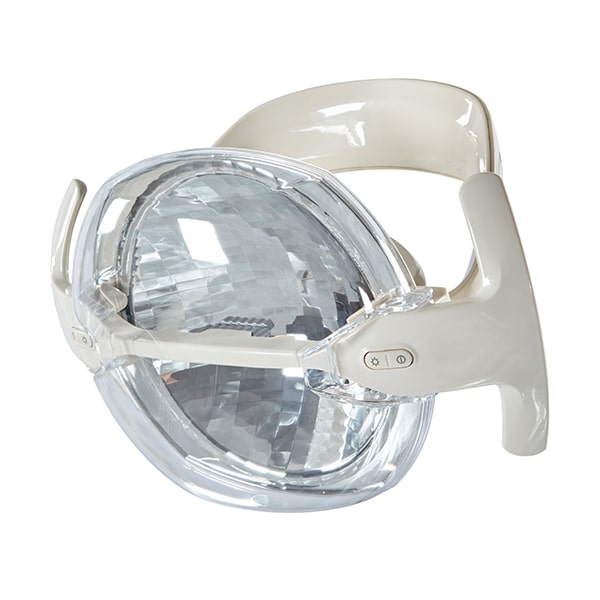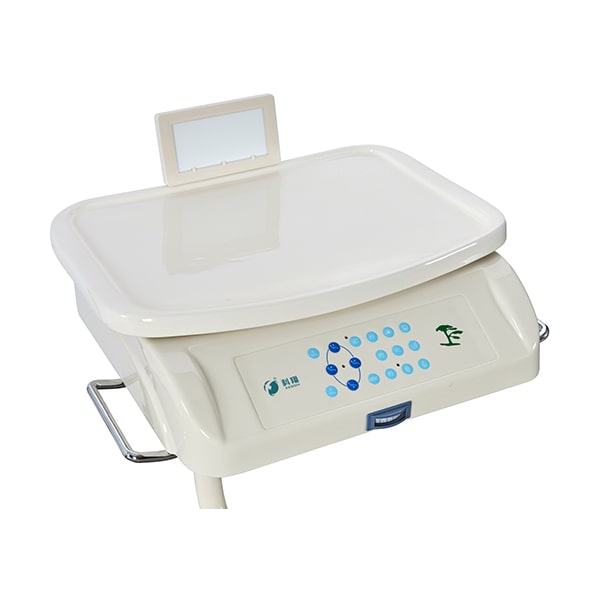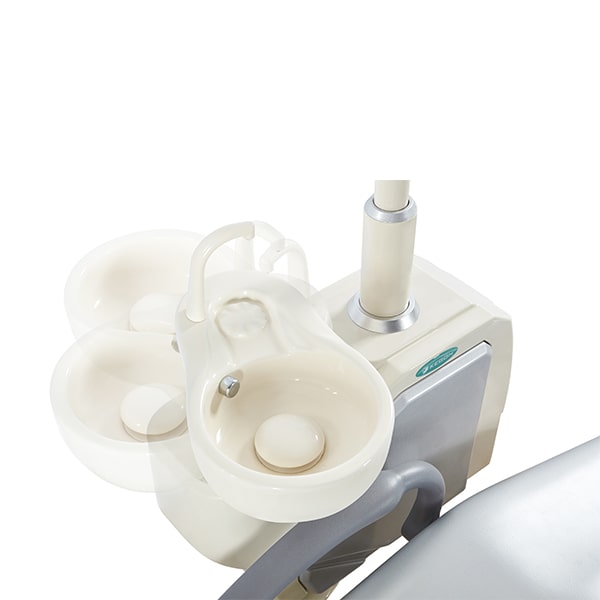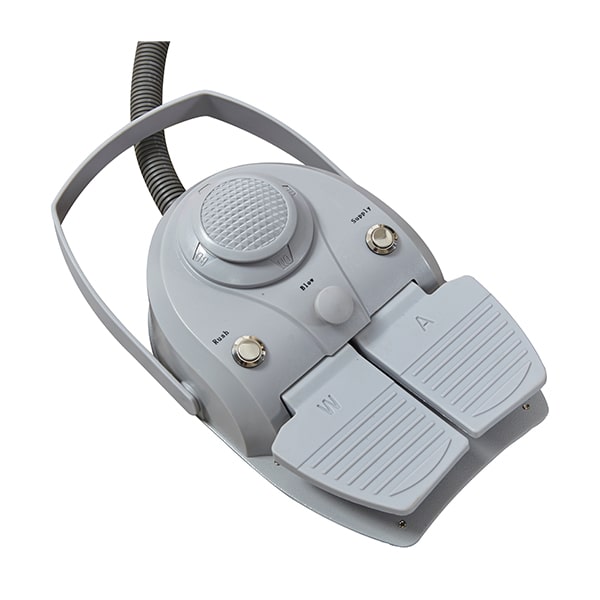 Dental Chair K-502 Ceramic Trolley
PRODUCT Description
All About Comfort
Accurate positioning and support, the top of the comprehensive treatment desk to help you concentrate on providing high-quality clinical treatment.
Product Advantage
Multi-function auxiliary control panel.
Multi-function adjustable work plate.
Unparalleled Comfort
Beautiful and delicate PU soft leather, seamless design make patients feels better.
Perfect for patients of any size.
Make patients comfortable and relaxed.
Design Your Own Space at Multiple Angles
Ceramic trolley guarantees absolute freedom in work, a portable doctor's table is the perfect choice in any workplace. And the surgical instruments can be placed in the perfect position. Whether you're right-handed or left-handed, Ceramic trolley is designed to respond instantly.
Standard Configurations
● Emergency chair position.
● Quick reset function (Backrest reset time less than 9s).
● With three memories positions .
● One-click spitting position.
● Postoperative cleaning chair position.
● Widening and lengthening soft PU cushion.
● Luxury reflective LED Induction Oral Lamp, adopt American original chip, Long life and stable performance.
● Dental uint K-502 Had anti-retraction valve.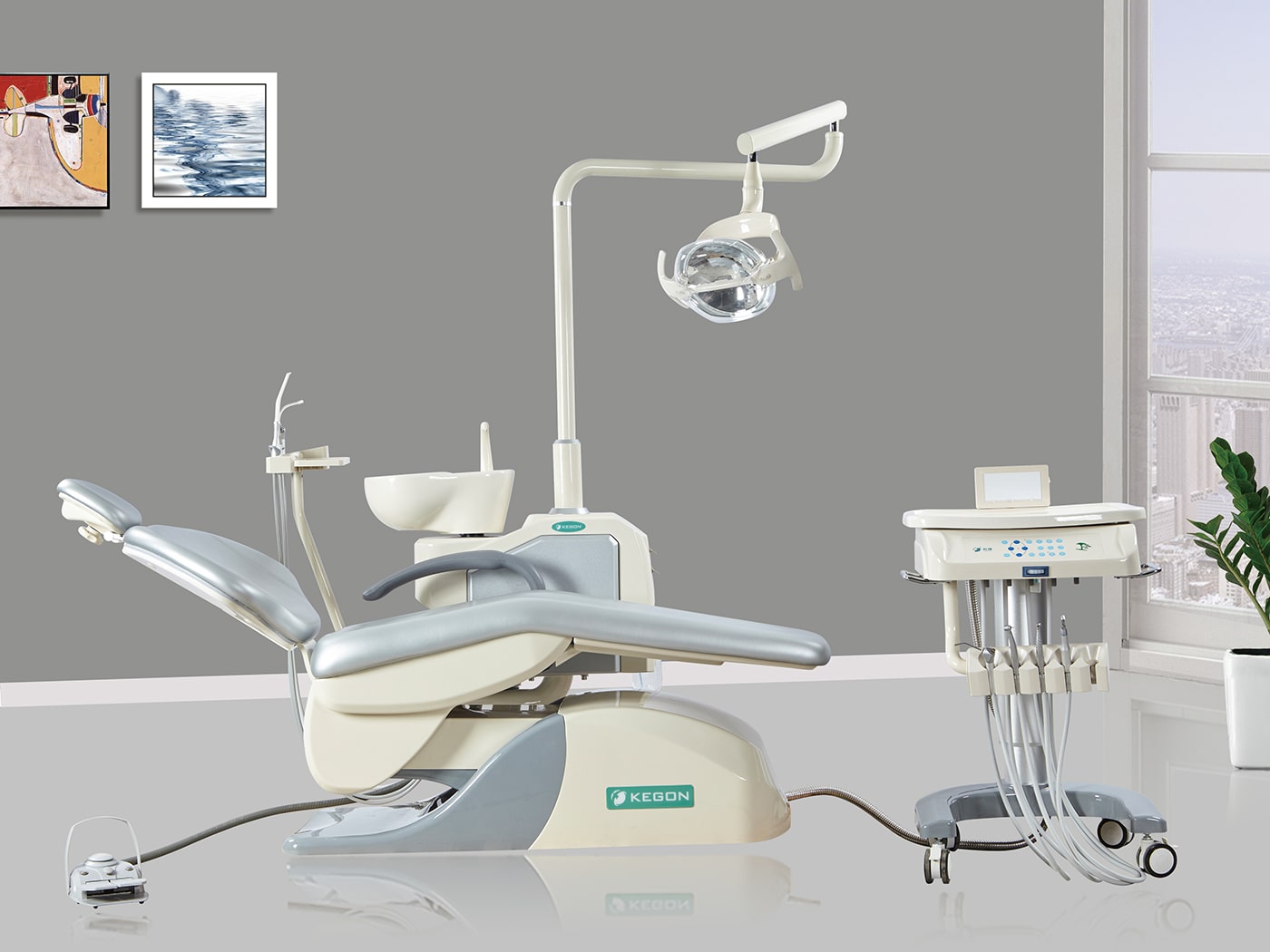 Main Case Part
☆ Water purification bottle water supply system
☆ Rotatable ceramic spittoon
☆ Quantitative mouthwash and flushing water can be set up
☆ Large capacity automatic constant temperature heating system
☆ Strong suction negative pressure system
☆ Weak suction negative pressure system
☆ Sucking and filtering device
Instrument Tray
Movable ceramic trolley with brake function
Movable ceramic trolley with lift function
● Multifunctional doctor operation panel
● 135-degree rotatable tilted large hanging frame
● 3pcs 4 holes handpiece tubes
● gas-pressure meter
● three ways syringe
● Built-in DC 24V viewing lamp\
● Operation platform with electric lifting function
Assistant Control
Detachable assistive device tray for easy cleaning and hygiene
large assistant operation panel
Hot water syringe gun
Detachable Weak suction drawn aluminium alloy joint
Detachable Strong suction aluminum alloy joint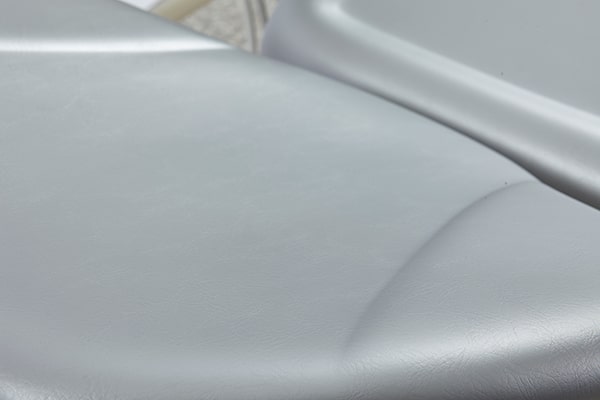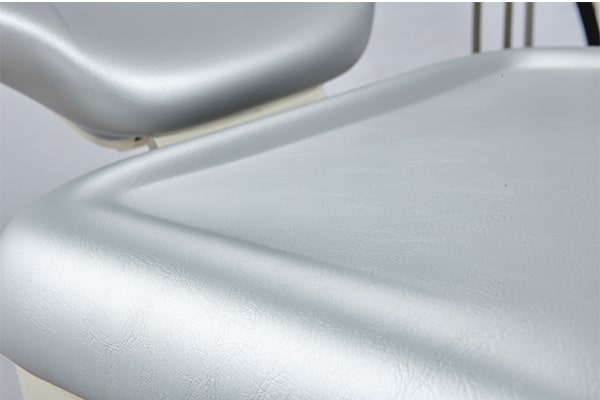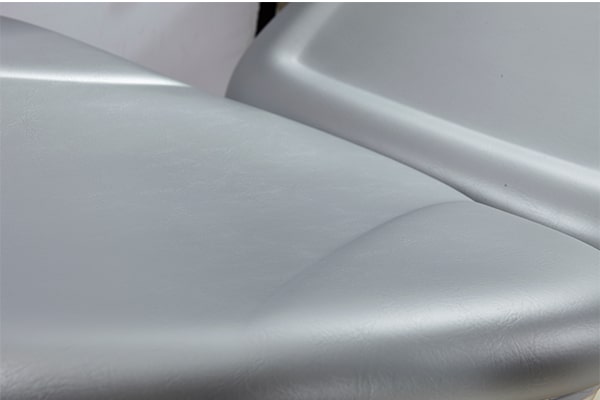 Our Quality
Specialized production:The first manufacture in the world is made of aluminum alloy and ceramic instruments, No rust and no oxidation, no corrosion
Self-cleaning Ceramic Glaze
Glaze smooth, delicate and glossy, not easy to hide dirt, easy to clean and maintain, long term use is still as bright as new
Common ceramic glaze
An invisible bump on the glaze, after a long period of use, dirt is easy to hide inside and difficult to clean. It is easy to turn yellow on the surface
Ceramic Tray Trolley
1. Ceramic tray is widely used in dental implant operation, Porcelain glaze with high strength porcelain, antibacterial, disinfection effect, easy to clean
2. Can replace all functions of integrated type instrument tray
3. Ceramic trolley with interlocking wheels
4. It can improve the bearing condition of dental chair, the whole chair is more stable and energy saving
5. It can eliminate the pressure on patients caused by the arm of the instrument tray.
6. Doctors' operating space greatly improved
7. Electric lifting of instrument tray, It can rotate 90 degrees from left to right, and the height can be adjusted freely.
The Whole Chair with Computer Control System
1. The Whole chair with computer control system, the main control panel on the instrument tray has individuation, Memory positions, reset, spitting position, dental chair up and down, oral lamp, mouthwash, heated water, flushing, etc.
LED Energy Saving Oral Lamp
1. Unique patent technology of three-lens imaging, Spot square, edge neat
2. LED tube, original American chip, Long life and stable performance
3. Oral lamp for induction and manual switch control, the light source can be adjusted, the function is comprehensive. Saving energy and electricity
Safety Protection Design
1. The whole chair adopts 24V voltage, and the equipment has multiple safety protection.
2. Safety protection is provided in the lifting, pitching and accessory key sections of the dental chair.
Optionals
1. Imported or domestic four-hole high-speed handpiece
2. Oral endoscopy system
3. Imported or domestic scalers
4. Imported or domestic LED curing light
5. Up mounted instrument tray
6. Deluxe 18 hole shadow-less lamp
7. Electrocardiogram monitor
PU Colors & Leather Colors

CONTACT US


Foshan Kexiang Medical Instrument Co., Lid.
We are always providing our customers with reliable products and considerate services.
If you would like to keep touch with us directly, please go to contact us