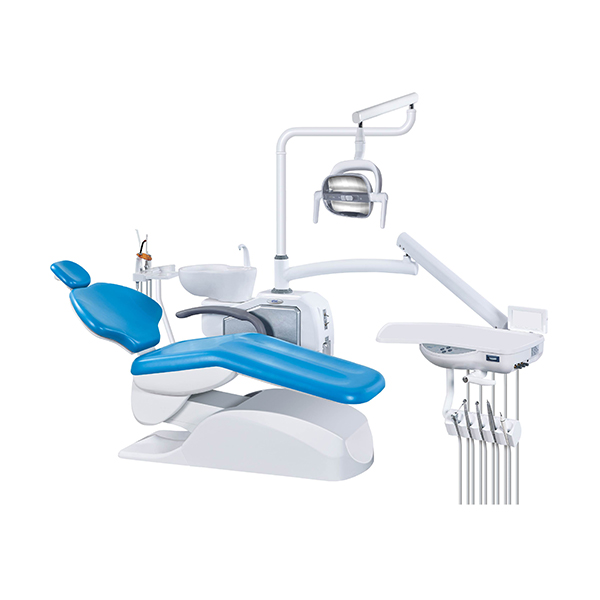 Dental Chair K-808-Q5 (A) Standard Style
PRODUCT Description
Standard configurations
●Emergency chair position
●Quick reset function(Backrest reset time less than 9s)
●Postoperative cleaning chair position
●Deluxe double joint folding head pillow
●Wider chair PU cushion
●Multifunctional pedal switch
●Luxury induction switch cold, hot light oral lamp
●Wider PU cushion doctor stool
Side box
●Water purification bottle water supply system
●Rotatable ceramic spittoon
●Mouthwash can be set up
●automatic control system
●ISO13485. CE. Free sale Certificate
●Large capacity automatic constant temperature heating system
●Strong suction negative pressure system
●Strong absorption and silencing device
●Weak suction negative pressure system
●Sucking and filtering device
Instrument tray
●Under hanging instrument tray
●Multifunctional doctor operation panel
●135-degree rotatable tilted large hanging frame
●3pcs 4 holes handpiece tubes
●gas-pressure meter
●three ways syringe
●Built-in DC 24V viewing lamp
●Balance arm with air brake device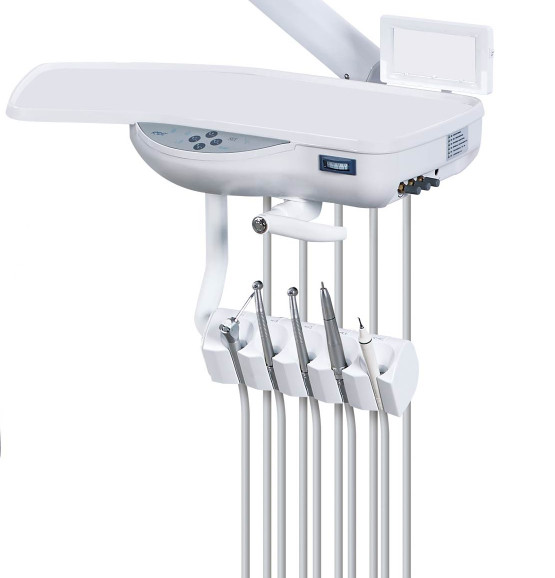 Assistant control
Detachable assistive device tray for easy cleaning and hygiene
large assistant operation panel
Hot water syringe gun
Detachable Weak suction drawn aluminium alloy joint
Detachable Strong suction aluminum alloy joint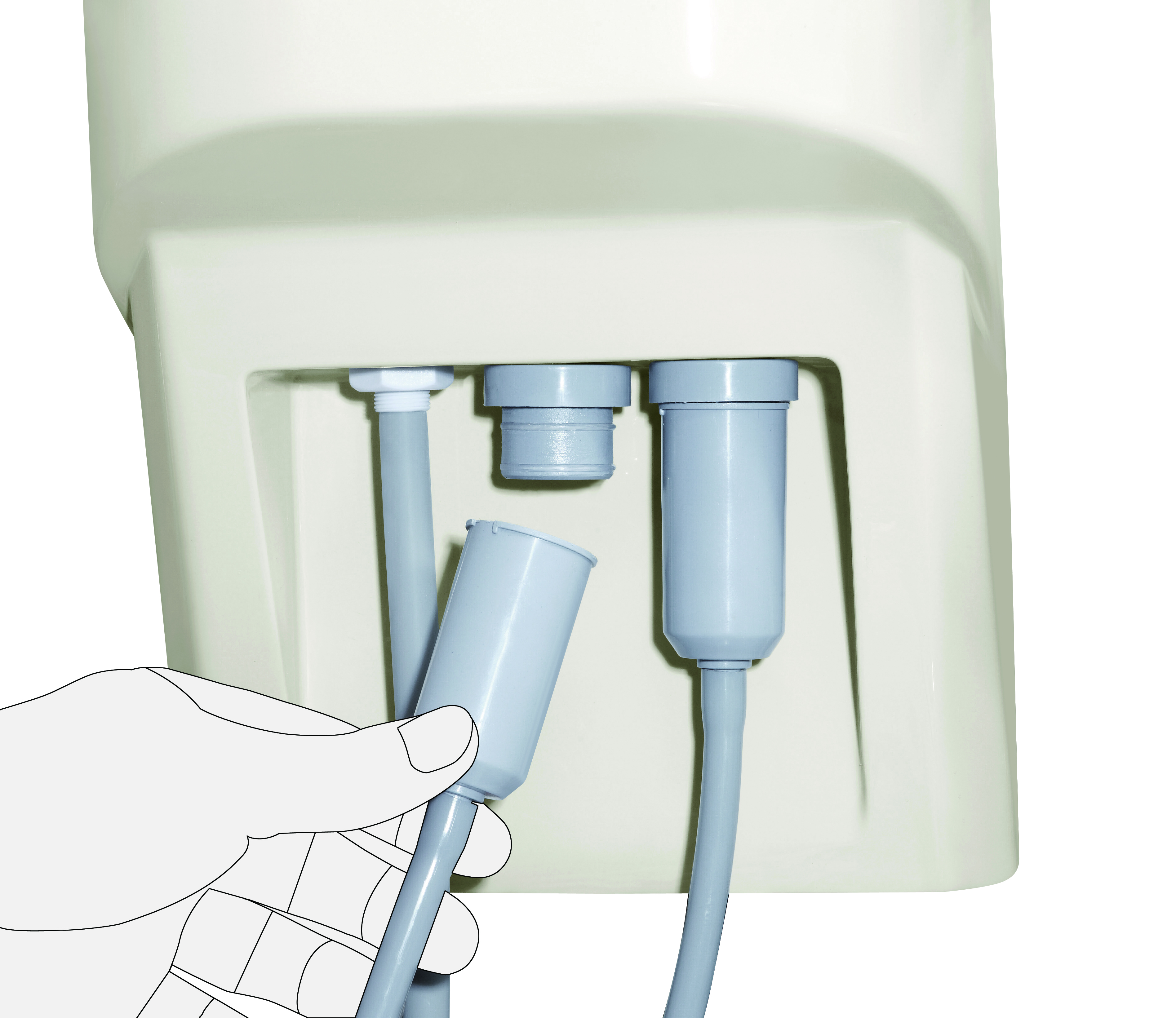 Our quality
Stable chair frame: The whole chair frame is made of solid steel plate, The precise cutting parts of the robot
ensure that the parts are in perfect harmony with each other. The chair does not move and is durable.
Taiwan air & water tubes:Acid and alkali resistance, long life. Can be used for years without leakage. Adopt
multi-color pipeline, easy docking during customer installation. convenience for after-sale inspection
domestic up-and-down motor: Low noise motor, quiet, comfortable, no jitter
Luxury induction belt cold, hot light oral lamp: Induction tape switch, Selection of Light sources with Cold and
warm Light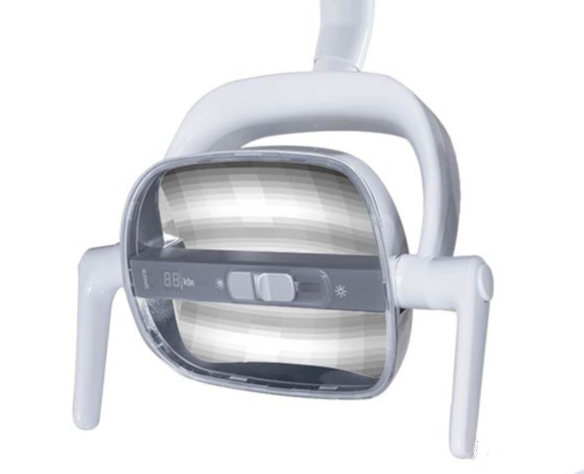 Multi-angle adjustable inductive cold light lamp
Accurately adjust the position of the lamp, easy to observe oral cavity. Balanced brightness and light without extra
shadows, Provides the best lighting for the operating area.
Specialized four-hand operation
Left-right hand switchable match with the instrument tray, Convenient and complete function inductive control
panel, Strong suction has the function of delayed suction, Removable cleaning and disinfection of suckers and
pipes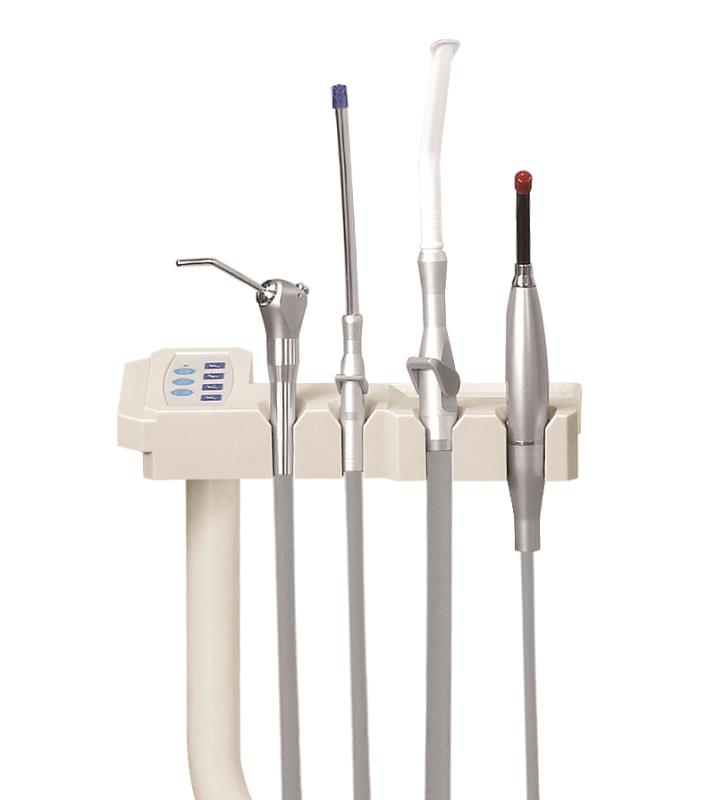 Rotatable ceramic spittoon
Rotatable design of ceramic spittoon, Can rotate 90 degrees to both sides. Flexible rotation is more convenient for
patients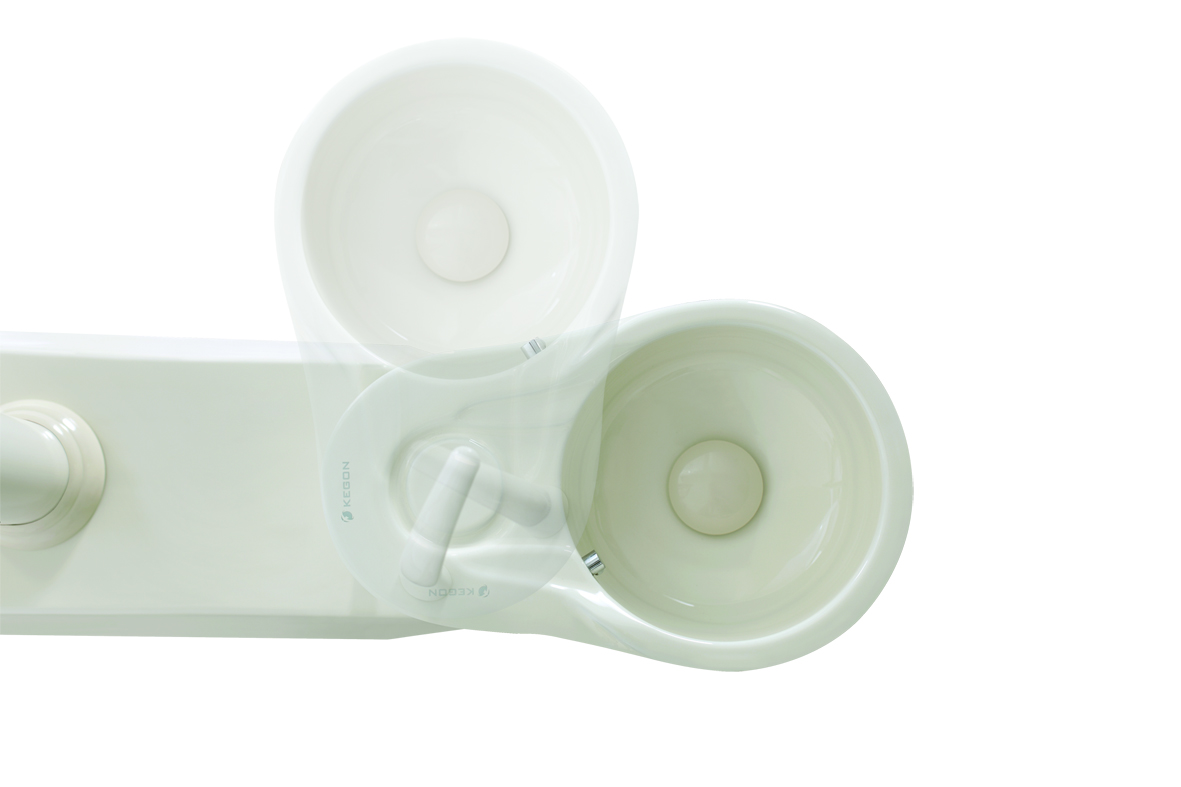 Optionals
1.Imported or domestic four-hole high-speed handpiece
2.Oral endoscopy system
3.imported or domestic scalers
4.imported or domestic LED curing light
5.Up mounted instrument tray
6.Deluxe 18 hole shadow-less lamp
7.electrocardiogram monitor
PU Colors & Leather Colors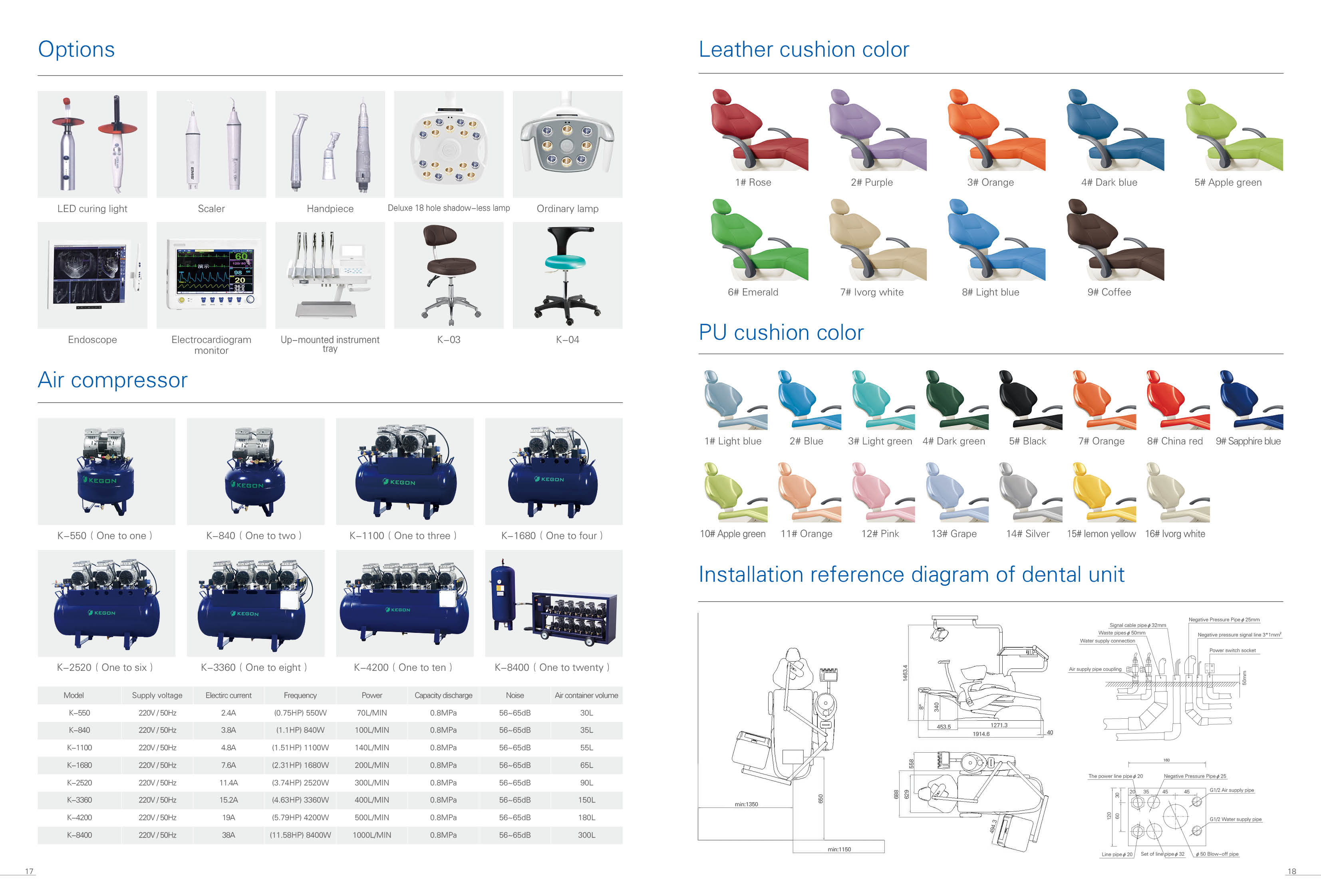 CONTACT US


Foshan Kexiang Medical Instrument Co., Lid.
We are always providing our customers with reliable products and considerate services.
If you would like to keep touch with us directly, please go to contact us