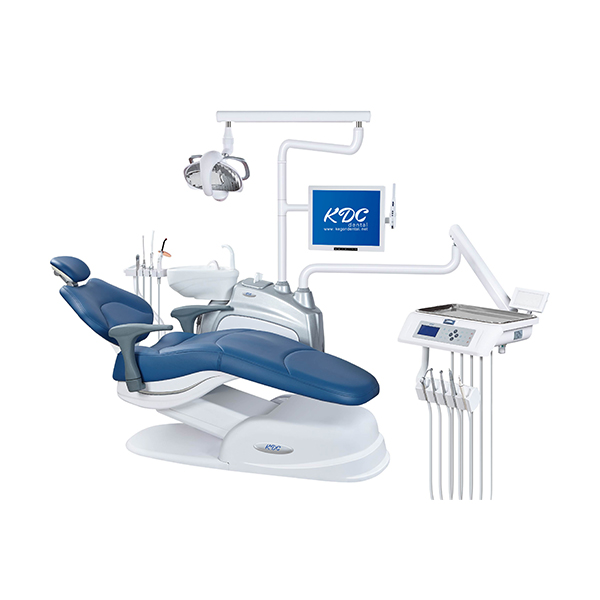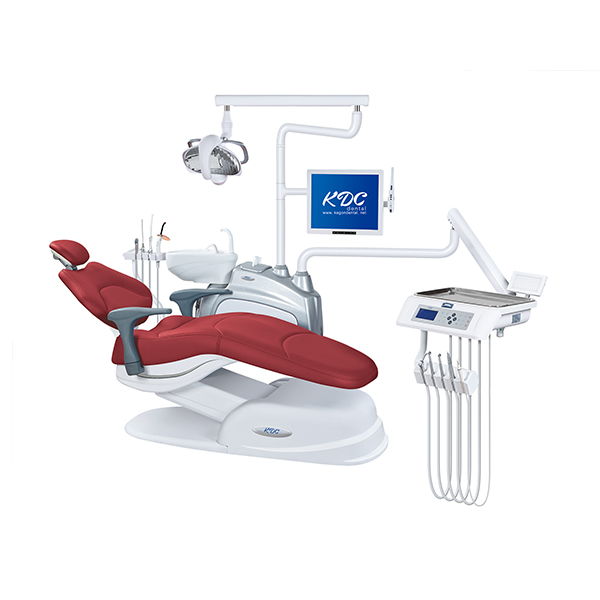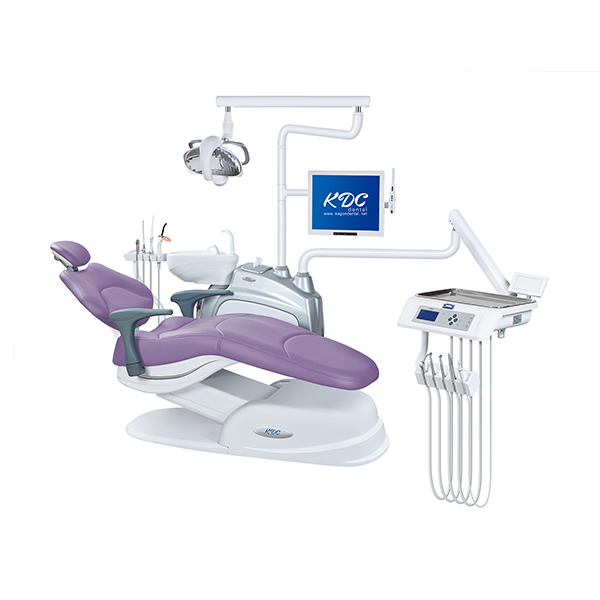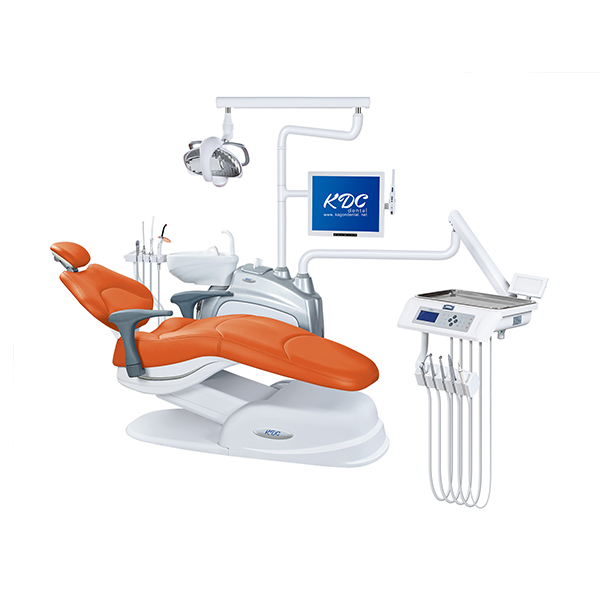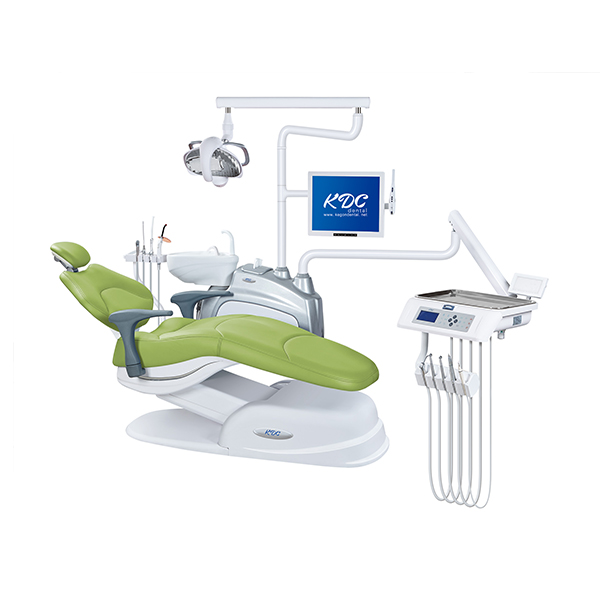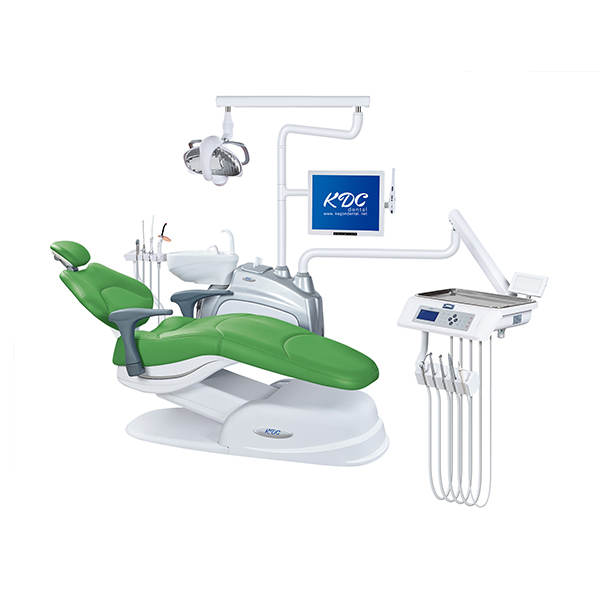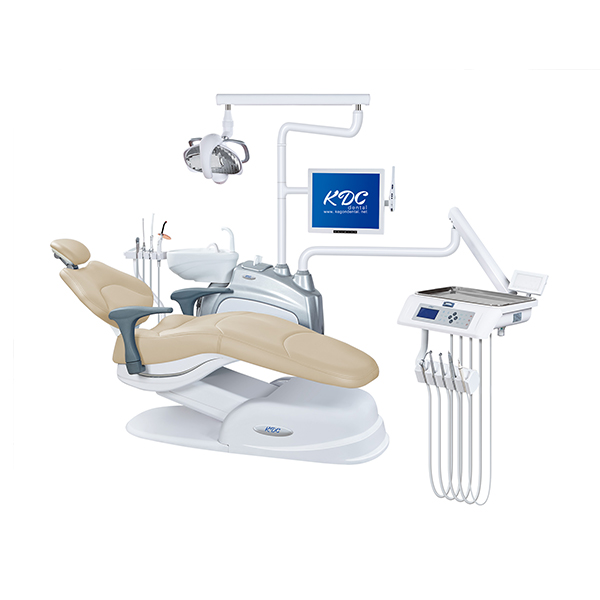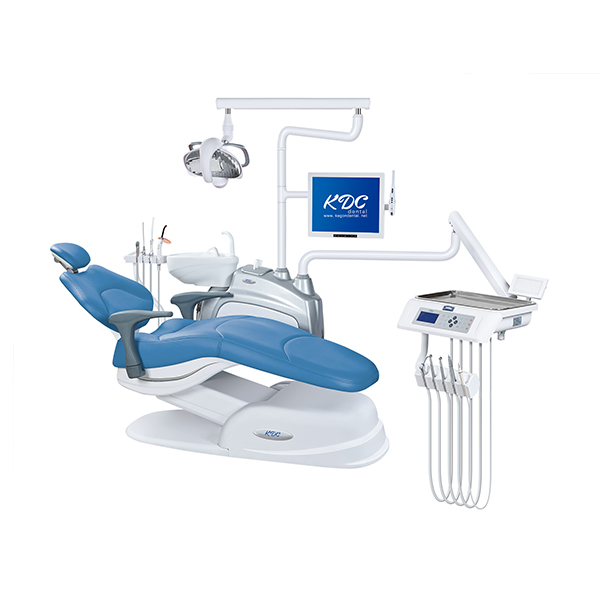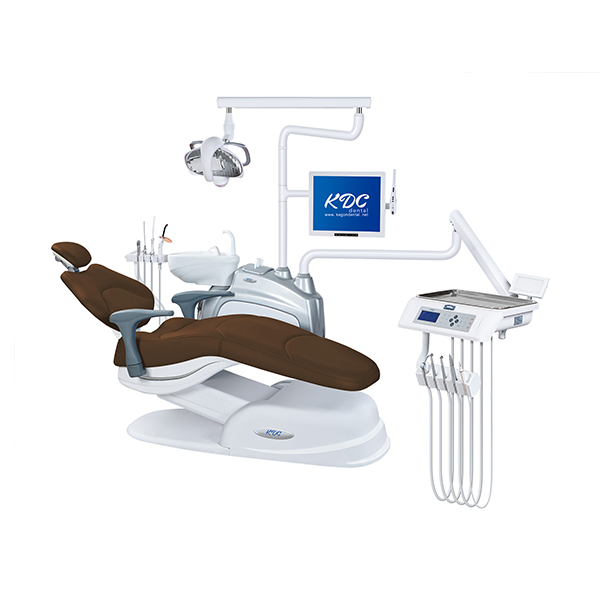 Dental Chair K-808-Q7 (A) Standard Style
PRODUCT Description
K-808-Q7 (A) Standard Style
The elegant and comfortable appearance is the best match for modern clinic.
Product Advantage
Disassemble and wash the suction saliva filter.
Water/air/electricity mian switch.
Hidden tissue box.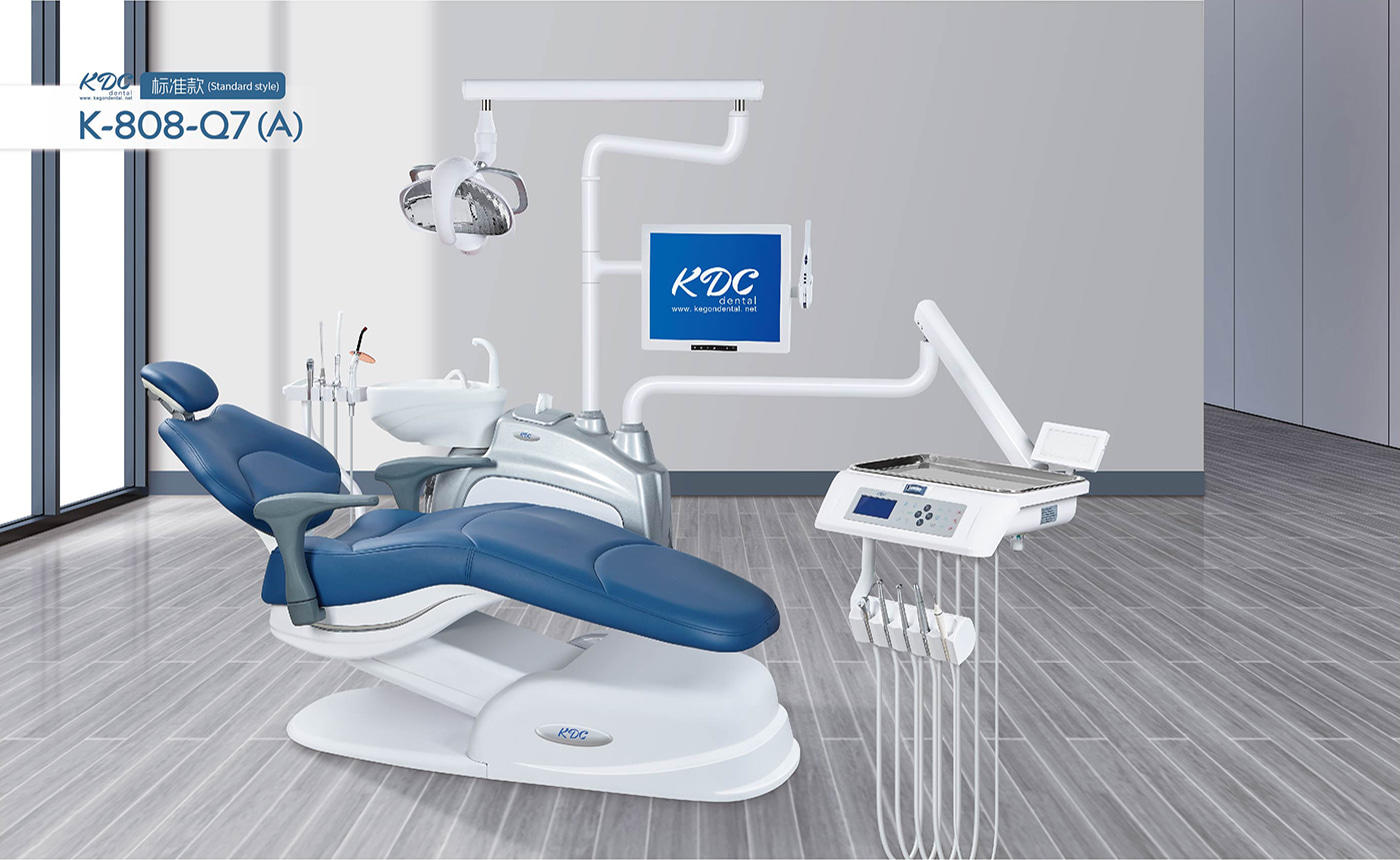 Standard Configurations
● Taiwan Timotion Motor ,silence,stable,no jitter.Quickly motor on backrest
● Emergency chair position
● Quick reset function(Backrest reset time less than 9s)
● One-click spitting position
● Postoperative cleaning chair position
● With 9 memories positions
● full-computer liquid crystal display screen
● The main case and Stainless steel tray can be 180 degree adjustable interchangeability (left and right hand operation
● wide stainless steel tray
● Wear resistant double joint folding head pillow
● Wear resistant and super fiber leather sofa chair
● Multifunctional foot pedal
● Deluxe induction LED oral lamp
● Wear resistant and super fiber leather doctor stool
● Backrest casting aluminum
● 24V DC panoramic view lamp
● One key water, air, electric switch
Side Box
● Water purification bottle water supply system
● Rotatable ceramic spittoon
● Quantitative mouthwash and flushing water can be set up
● Adjustable mouthwash pressure regulator
● Large capacity automatic constant temperature heating system
● Strong suction negative pressure system
● Strong absorption and silencing device
● Weak suction negative pressure system
● Sucking and filtering device
● the whole chair use the USA water & air tubes
Instrument Tray
● Multifunction luxurious digital display doctor operation panel
● 135-degree rotatable tilted large hanging frame
● 3pcs 4 holes handpiece tubes
● gas-pressure meter
● three ways syringe
● Built-in DC 24V viewing lamp
● Balancing arm with air brake
● wide stainless steel tray
● luxurious movable ceramic trolley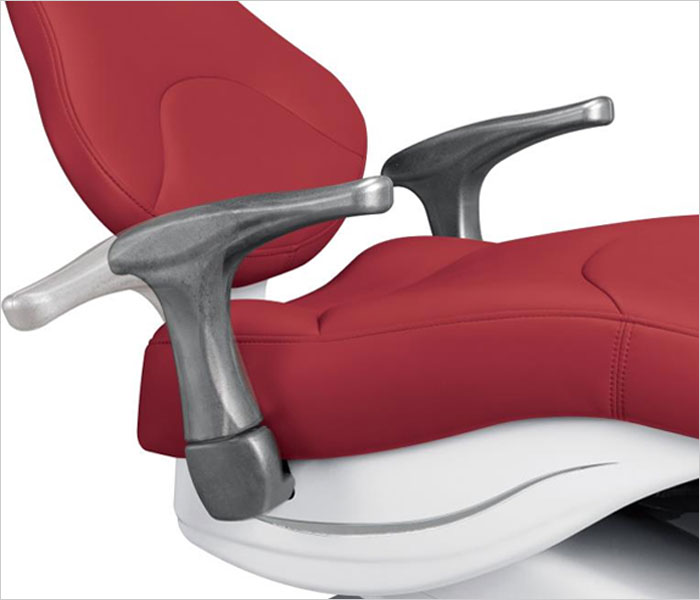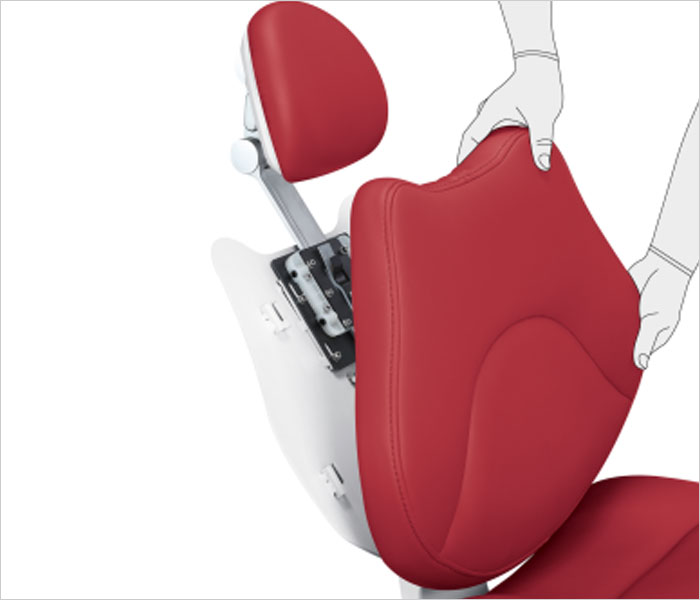 Assistant Control
● Detachable assistive device tray for easy cleaning and hygiene
● large assistant operation panel
● Hot water syringe gun
● Detachable Weak suction drawn aluminium alloy joint
● Detachable Strong suction aluminum alloy joint
1. Deluxe induction LED lamp: with induction switch, no pole 6 light intensity adjustment
2. Mobile endoscope display; close proximity to patients and doctors
3. Easily detachable suction filter
4. V-type backrest
Full-standard V-back arc and curved head pillow, can fix the head, prevent left and right sloshing. The backrest can be adjusted with 20MM height to suit the height of patients with different height.
5. Split stainless steel instrument disc
Removable stainless steel tray, easy to clean and disinfect, easy to store, more hygienic
6. LCD touch control panel
Full function, liquid crystal display, with doctor memory position, can observe the working state of the equipment, the lamp chair linkage, press memory position key, the cold light lamp will be extinguished automatically, avoid the chair in the process of movement to the patient's eyes, reach the treatment position, The cold light lamp opens automatically, improves the doctor's work efficiencyn n.
7. Water-gas electric one-key switch
After work, doctors switch on and off to control the water supply to prolong the life of the pipeline, avoid the impact of high water pressure at night, and cause the pipe to break and leak.wpsAB32.tmp.png
8. Multifunctional foot pedal
Multifunctional foot pedal: can be directly controlled by the foot control switch, Dental chair up and down, back pitching, handpiece working state, Water supply with phlegm, greatly improve the efficiency of doctors.
9. Luxury rotatable ceramic spittoon: Easy to clean, clean and detoxify, convenient placement of patient's belongings. To bring comfort to patients, also to bring higher efficiency for doctors.
Options
1. Imported or domestic four-hole high-speed handpiece
2. Oral endoscopy system
3. Imported or domestic scalers
4. Imported or domestic LED curing light
5. Up mounted instrument tray
6. Deluxe 18 hole shadow-less lamp
7. Electrocardiogram monitor
PU Colors & Leather Colors

CONTACT US


Foshan Kexiang Medical Instrument Co., Lid.
We are always providing our customers with reliable products and considerate services.
If you would like to keep touch with us directly, please go to contact us