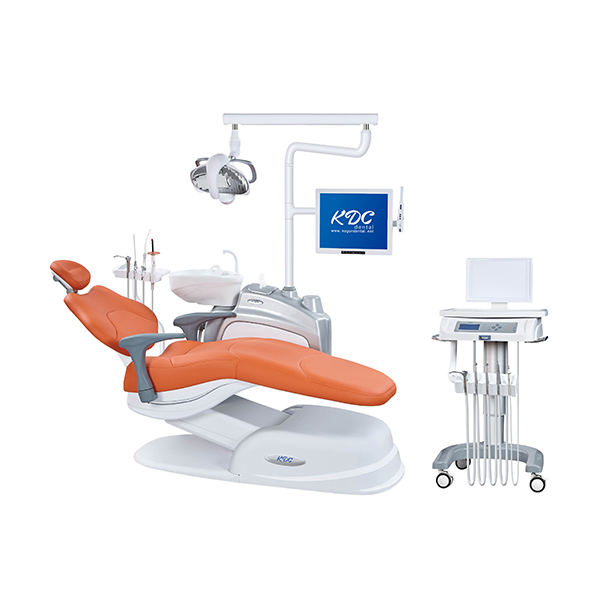 Dental Chair K-808-Q7 (B) Ceramic Trolley
PRODUCT Description
K-808-Q7 (B) Ceramic Trolley
Touch Control System
The whole machine is controlled by computer. The operating panel on the instrument panel is equipped with inductive touch and display screen, featuring personalized, memory position, reset, spitting position, lifting of dental chair, pitch, LED lamp, gargle, heating water, flushing spoon and other functions.
Ceramic Instrument Trolley
1. Ceramic instrument tray is widely used in dental implant operation. The enamel has high strength porcelain, antibacterial, disinfection effect, easy to clean.
2. It can replace all functions of the onboard instrument panel.
3. Ceramic trolley is equipped with interlock wheels.
4. It can improve the loading condition of the dental chair and make the whole machine more stable.
5. Greater space for the operation of doctors.
6. The instrument tray can be controlled up and down by electric motor, which can be rotated about 90 degrees, and the height can be adjusted autonomously according to the doctor's needs.
Standard Configurations
● Original import motor, mute, stable, no jitter
● Emergency chair position
● Quick reset function(Backrest reset time less than 9s)
● One-click spitting position
● Full-computer liquid crystal touch screen
● Postoperative cleaning chair position
● With 9 memories positions
● Deluxe double-joint folding headrest
● Wear resistant and super fiber leather sofa chair
● Multifunctional foot pedal
● Deluxe induction LED oral lamp
● Wear resistant and super fiber leather doctor stool
● One key water, air, electric switch
Side Box
● Water purification bottle water supply system
● Rotatable ceramic spittoon
● System for cleaning and sterilizing a self-contained pipeline
● Quantitative mouthwash and flushing water can be set up
● Large capacity automatic constant temperature heating system
● Strong suction negative pressure system
● Strong absorption and silencing device
● Weak suction negative pressure system
● Sucking and filtering device
Instrument Tray
● Movable ceramic trolley table
● 135-degree rotatable tilted large hanging frame
● 3pcs 4 holes handpiece tubes
● Gas-pressure meter
● Three ways syringe
● Built-in DC 24V viewing lamp
● Luxury dynamic digital display function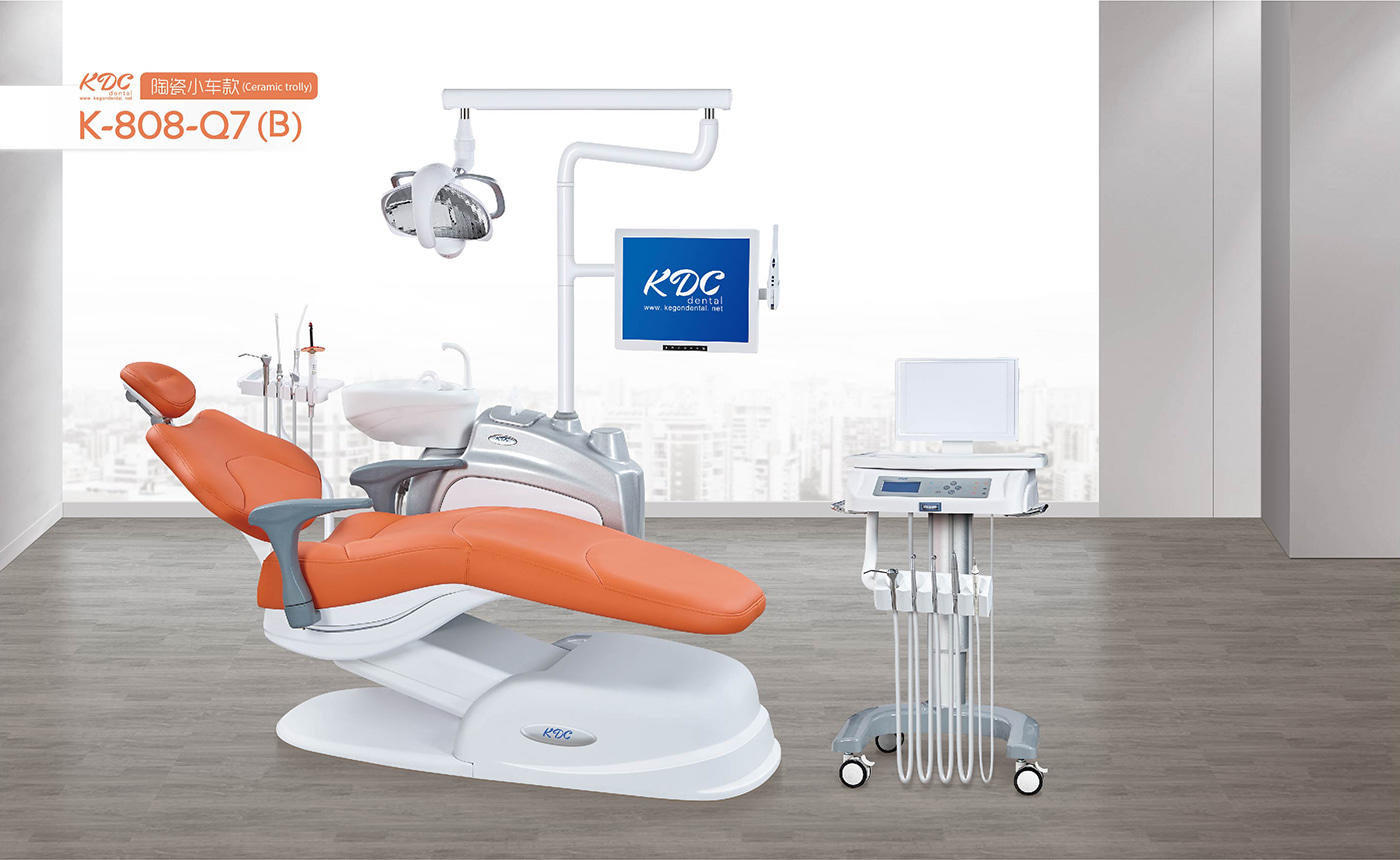 Assistant Control
Detachable assistive device tray for easy cleaning and hygiene
large assistant operation panel
Hot water syringe gun
Detachable Weak suction drawn aluminium alloy joint
Adjustable strong and weak suction switch
Ultra-thin Backrest
Maximize the leg space between the doctor and the assistant,doctors can get close to the patient and identify the source.
Double-joint Headrest
Head pillow design in accordance with ergonomics, Stabilizing the head at the same time can support the back of the neck.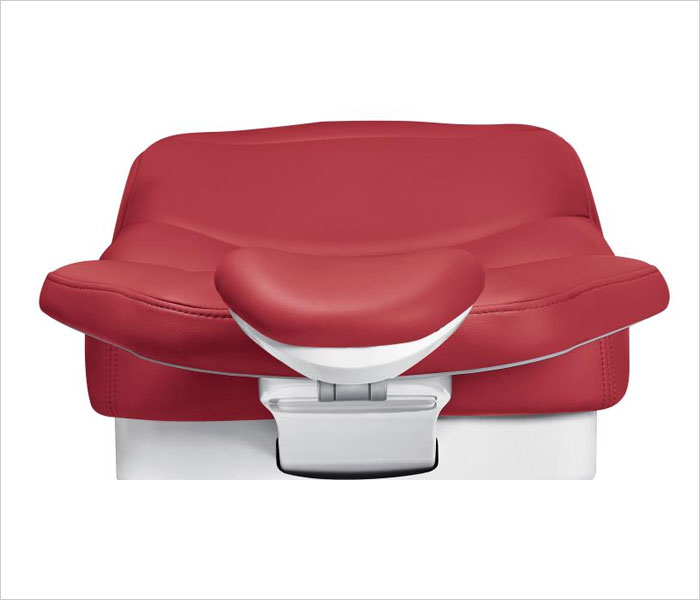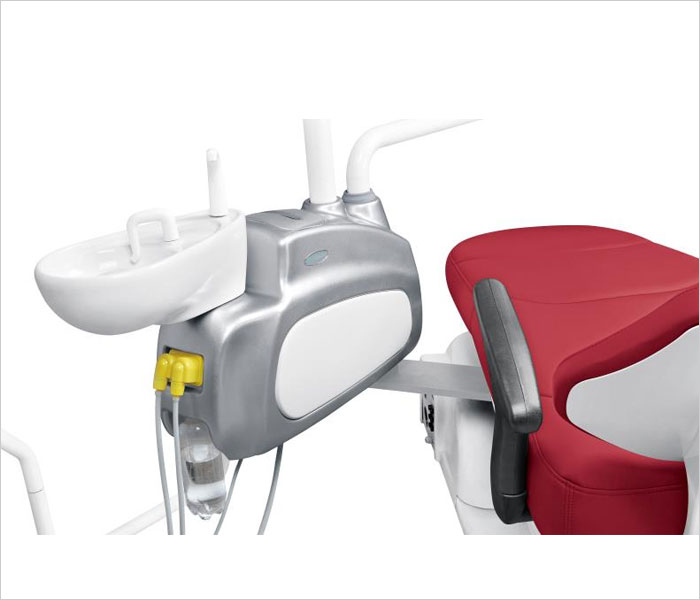 Remove cushion
The whole chair can easily remove the seat & backrest cushion. Standard plastic forming process for cushion backrest, Easy to install and disassemble.
Rotating Handrail
Convenient for patients up and down, the right hand can hold the handrail during the course of treatment
Ceramic Trolley
1. Ceramic tray is widely used in dental implant operation, Porcelain glaze with high strength porcelain, antibacterial, disinfection effect, easy to clean
2.Can replace all functions of integrated type instrument tray
3. Ceramic trolley with interlocking wheels
4. It can improve the bearing condition of dental chair, the whole chair is more stable and energy saving
5. It can eliminate the pressure on patients caused by the arm of the instrument tray.
6. Doctors' operating space greatly improved
7. Electric lifting of instrument tray, It can rotate 90 degrees from left to right, and the height can be adjusted freely.
The Whole Chair LCD Touch Control System
The Whole chair with computer control system, the main control panel on the instrument tray has individuation, Memory positions, reset, spitting position, dental chair up and down, oral lamp, mouthwash, heated water, flushing, etc.
LED Energy Saving Oral Lamp
Unique three lens imaging patent technology, spot square, edge alignment
LED tube, with original chip in USA, long life and stable performance
The oral lamp is an induction and manual switch control, the light source can adjust the size, the function is comprehensive, energy saving and electricity saving.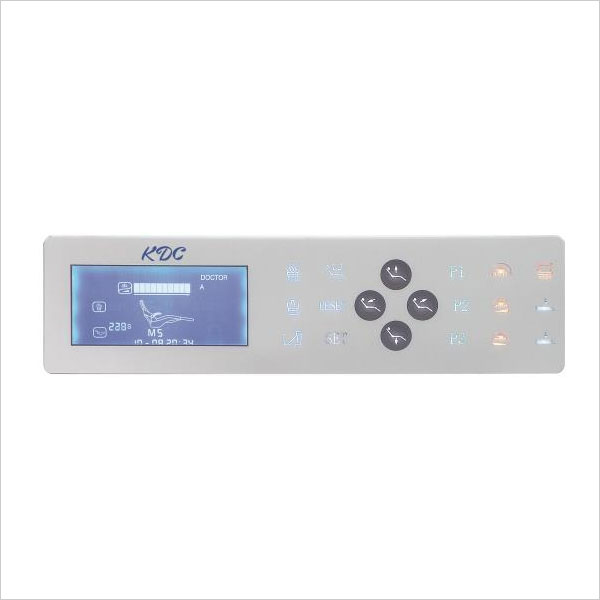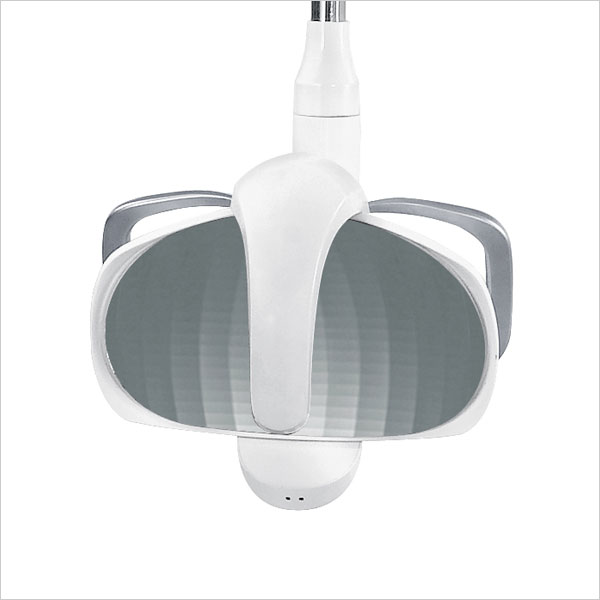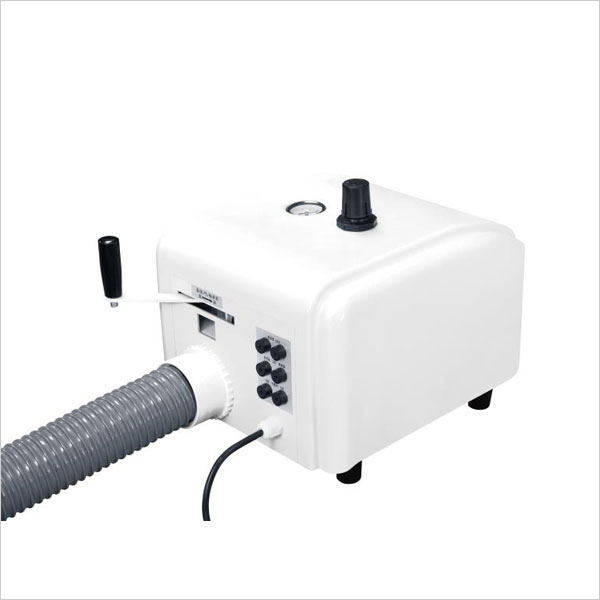 Options
1. Imported or domestic four-hole high-speed handpiece
2. Oral endoscopy system
3. imported or domestic scalers
4. imported or domestic LED curing light
5. Up mounted instrument tray
6. Deluxe 18 hole shadow-less
7. Electrocardiogram monitor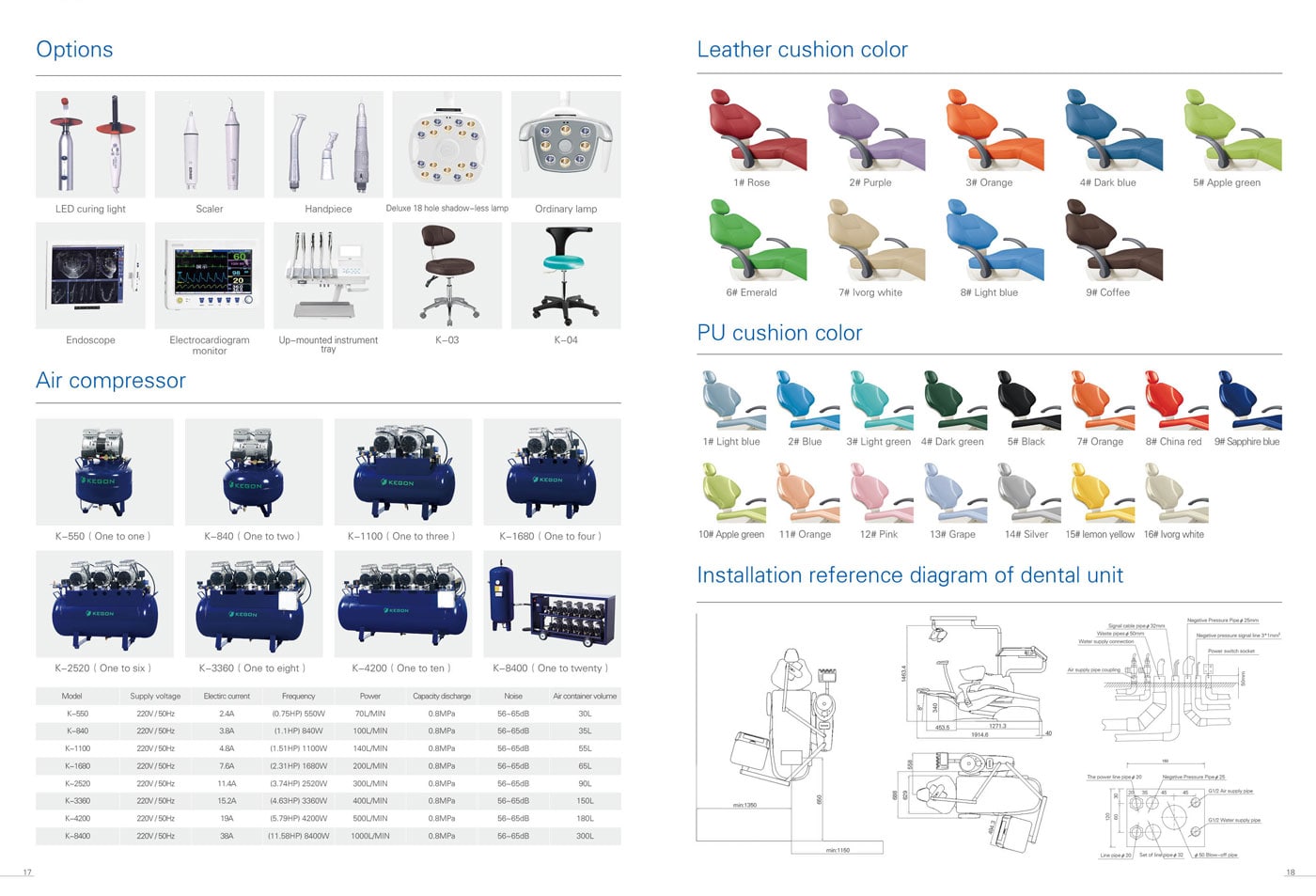 CONTACT US


Foshan Kexiang Medical Instrument Co., Lid.
We are always providing our customers with reliable products and considerate services.
If you would like to keep touch with us directly, please go to contact us