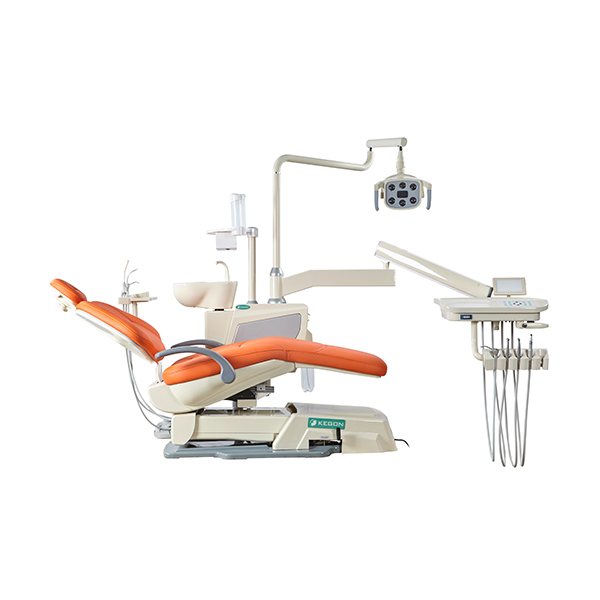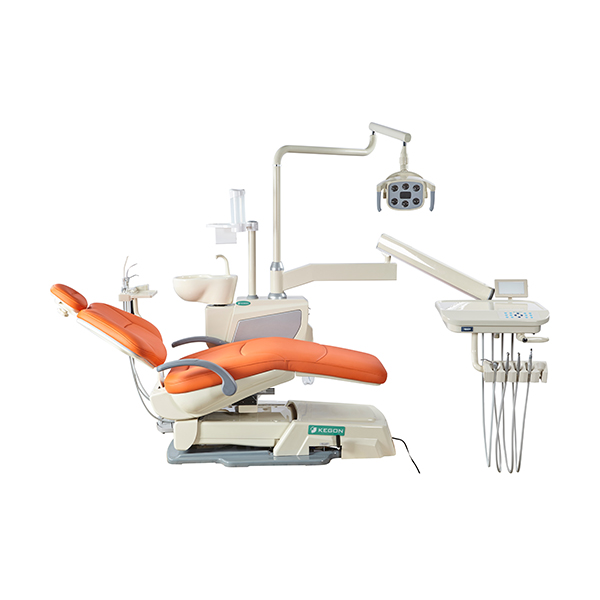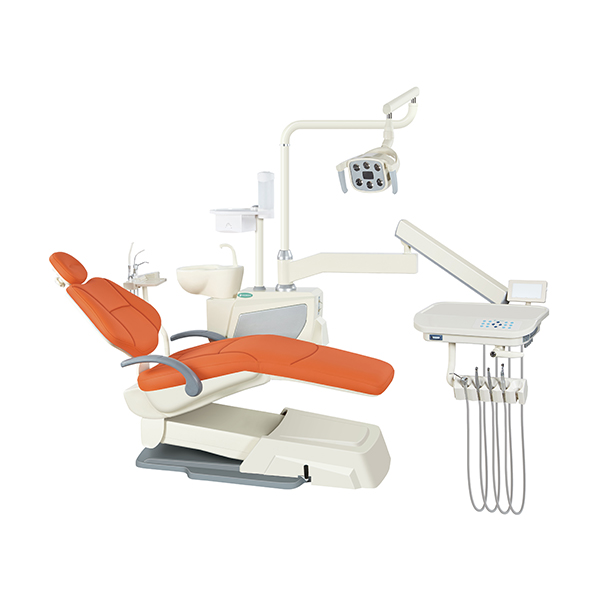 Dental Chair K-808 Champion Type
PRODUCT Description
Dental Treatment Unit
Environmental leather.
Ergonomic ergonomic engineering with motion compensation function.
Wide backrests, extra-long seats make patients sit more comfortable.
Backsupport design, in long-term treatment of the patient's waist more comfortable.
Unique motor start-up design for smoother operation of the treatment chair.
The lowest seat of the treatment chair is 400mm, the maximum seat is 820mm, Backrest range: 105 degrees-185 degrees.
Intelligent space, control freely, concise fashion, human engineering comfortable and stable.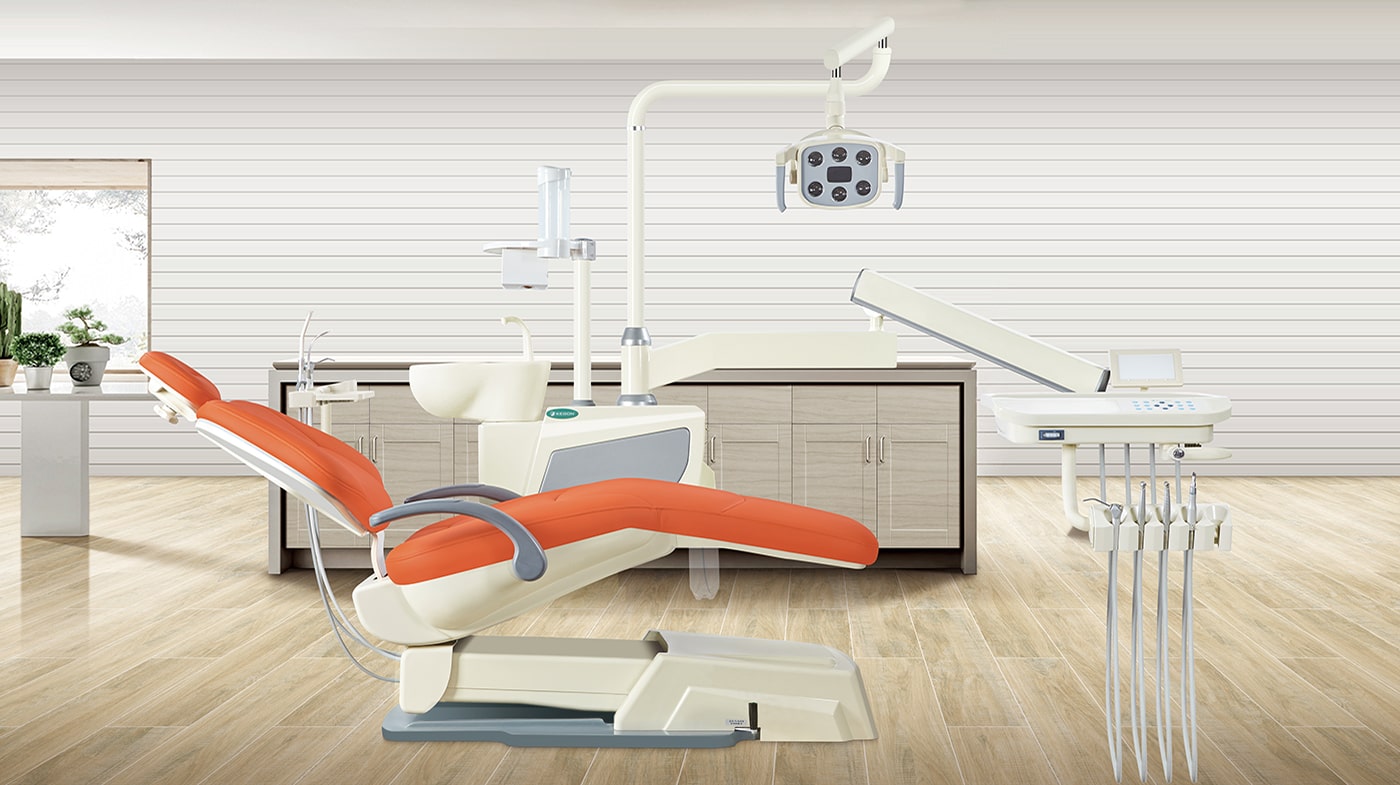 A Variety of Best-in-class Features
Simple under-mounted Instrument Tray
Newly under-mounted instrument tray, ergonomic design.
Oral Lamp
With bright and soft lamp source, use decompression visual fatigue for a long time.
Rotating Ceramic Spittoon
Classical ceramic spittoon, strong texture, easy to clean; Unique flow dredging design, can effectively prevent water splashing; Can rotate 90°, easy to operate with all hands.
Assistant Control System
Aluminum alloy switch strong and weaksuction system.
Paper Towel Box and Accessory Tray
A practical towel box designed for the convenience of patients.
Aluminum Die-casting Seat Frame
The casting technology of chair frame and solid casting aluminum bottom plate ensure the movement of chair without sloshing.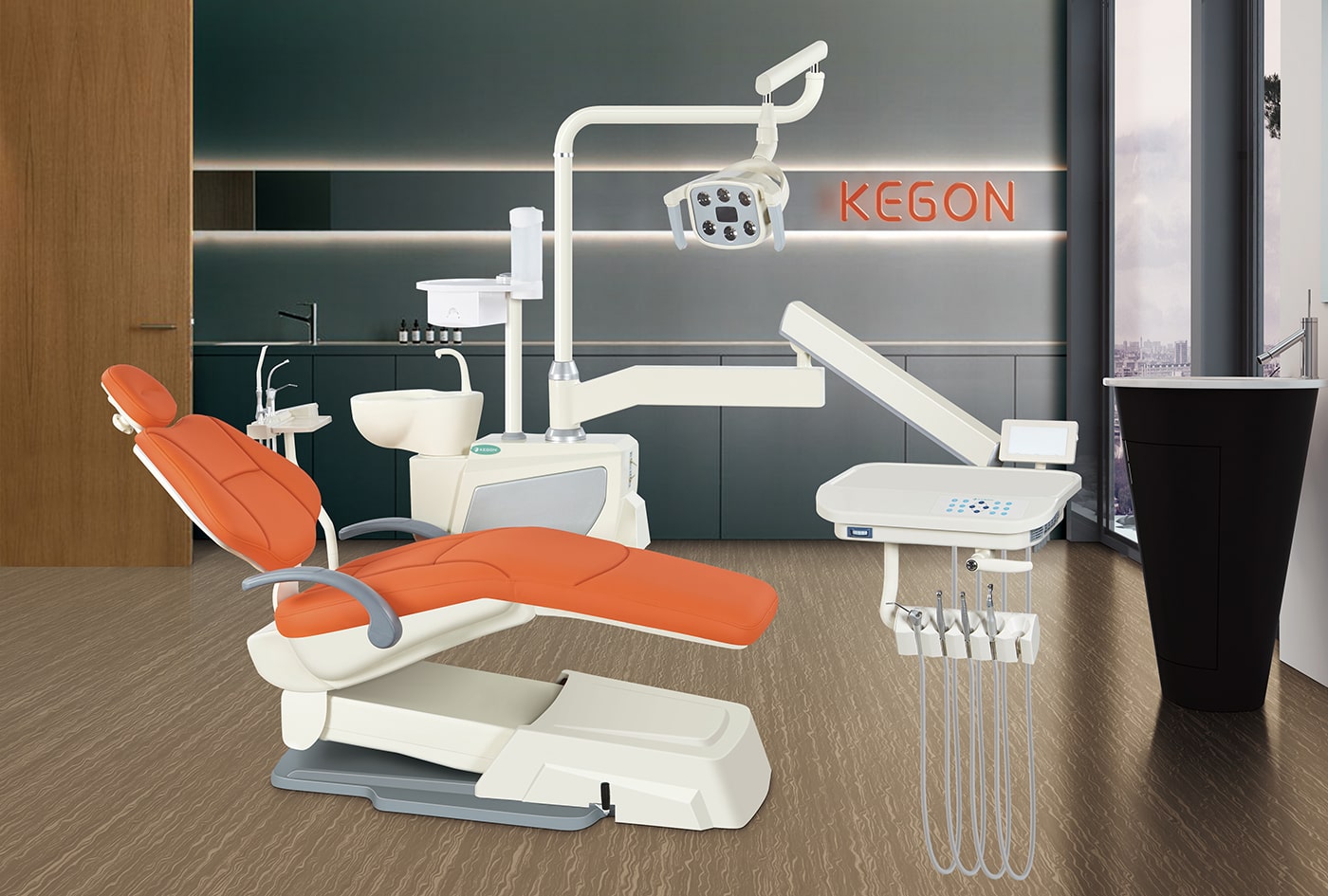 Standard configuration of Kegon Dental chair
● Silence, stable, no jitter
● Unique rail type compensatory chair position
● Emergence chair position
● Quick reset function(less than 9s)
● One-click spitting position
● Postoperative cleaning chair position
● One-click spitting position
● 3 Memory position
● Wear resistant double joint folding head pillow
● Wear resistant and super fiber leather sofa chair
● Multifunctional pedal switch
● Deluxe induction LED oral lamp
● Wear-resistant super fiber dermatologist's working seat
● Deluxe double lamp arm design
● One key water,air, electric switch
● Dental uint K-808L Had anti-retraction valve
Main box part
● Water purification bottle water supply system
● Rotatable all ceramic spittoon
● Adjustable flushing pans and mouthwash water
● ACS
● Large capacity automatic constant temperature heating system
● Strong suction negative pressure system
● Strong absorption and silencing device
● Weak suction negative pressure system
● Suction filter device
Doctor's working table
● Underhanging instrument diskC
● Multifunctional doctor operation panel
● 135-degree rotatable tilted large hanging frame
● Three four-hole cell phone tubes
● Barometer
● Three ways syringe
● Built-in 24VDC panoramic view lamp
● Balance arm is control by double air brake
Assistance's working table
● Detachable assistive device tray for easy cleaning and hygiene
● Large assistant operation panel
● Hot water spray gun
● Easily detachable suction and salivary filtration device
● Detachable weakly drawn aluminium alloy joint
● Detachable strong absorbing aluminum alloy joint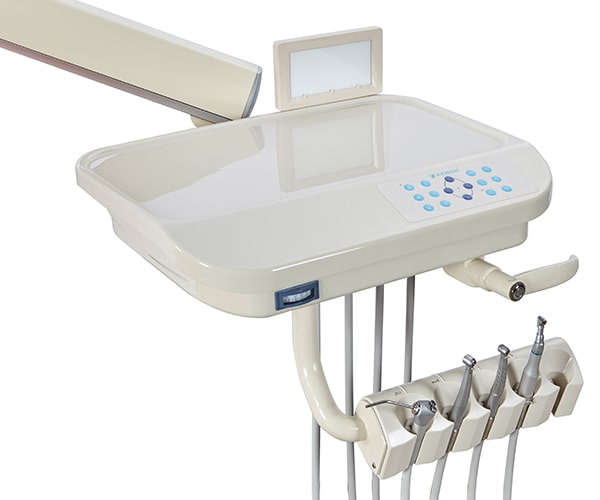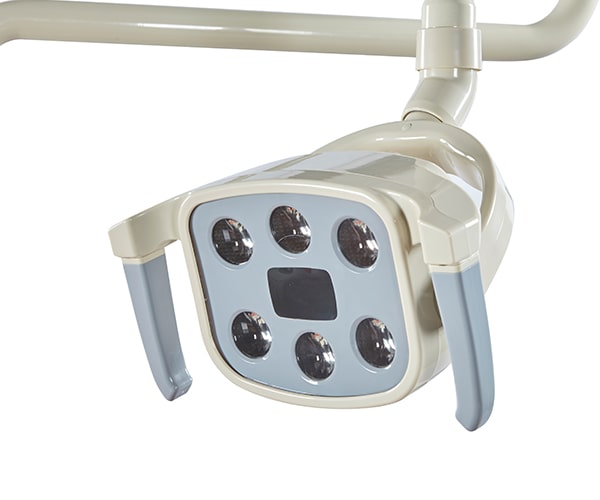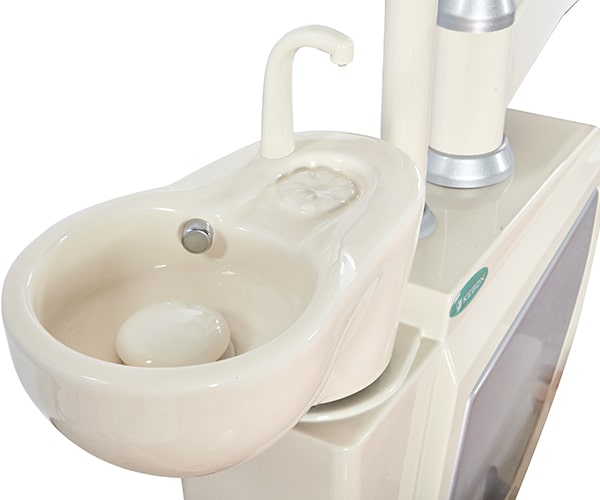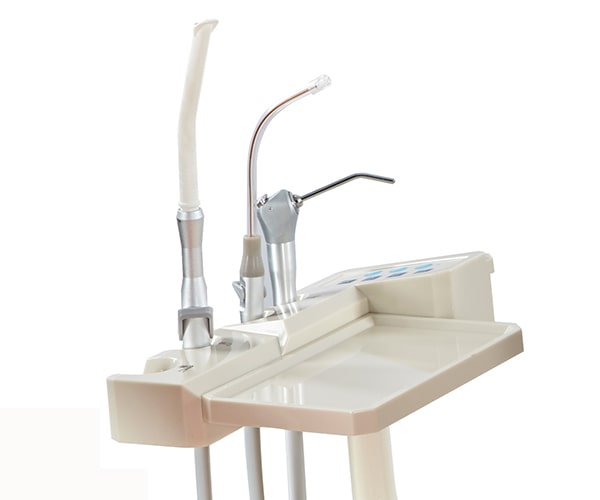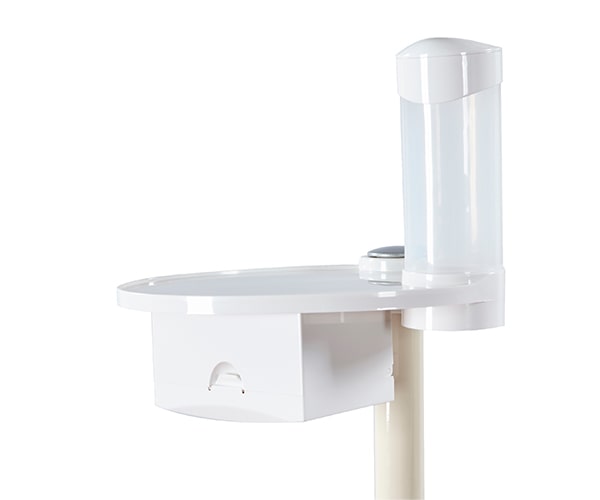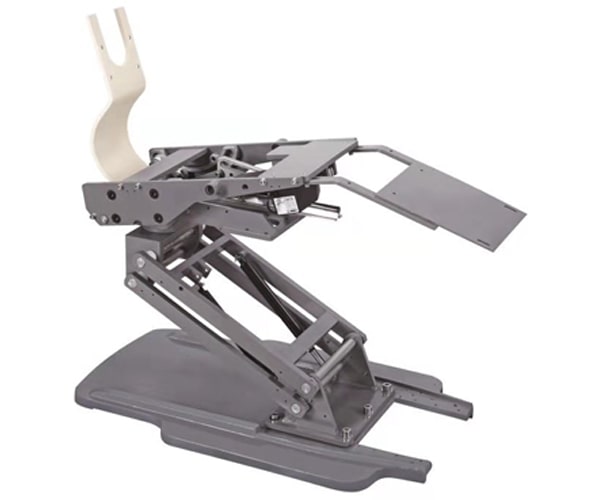 Our quality
1.Stable chair frame: K-808L whole chair frame adopts precision casting technology, solid cast aluminum bottom plate, unique track type design, precise casting parts ensure that all parts cooperate with each other, chair motion will not shake tens of thousands of times, and durable.
2.The use of ergonomics, the use of dental chairs and the body extremely coordinated, so that patients in the treatment process without rubbing back feeling.
3.Imported water pipe: acid and alkali resistance, long life, can be used for many years without leakage and leakage. Kexiang uses a variety of colors of pipes, easy docking when customers install, easy after-sale inspection.
4.Imported solenoid valve: imported solenoid valve durable and safe, not easy to damage.
5.Imported up and down motor: imported motor, mute, stable, no jitter, longer life
6.Luxury induction band manual switch LED cold light lamp: four hole LED light, induction tape switch, and have white and yellow light source choice, no pole 6 light intensity adjustment.
7.Wear resistant super fiber auto dermis: the seat cushion is made of ultra-fine fiber manual sewn leather, fine cortex, soft and comfortable sitting feeling, and can keep the patient comfortable and relaxed even after long time treatment, even if it is used for a long time, it will not produce hard cracking.
8.Easy to remove pillows; easy for doctors to clean and sterilize after operation.
9. One key water gas electric switch;
10.Deluxe double lamp arm design;
11.double lamp post design can install ECG sensor or endoscope to facilitate observation of patient's body movement.
12.Deluxe ceramic spittoon: easy to clean, clean and clean poison, easy to place patients belongings, bring comfort to patients, but also bring higher work efficiency for doctors.
Options
1. Imported or homemade four-hole high-speed mobile phone
2. Oral endoscopy system
3. Imported or domestic dental cleaning machine
4. Imported or domestic light curing machine
5. Upper mounted instrument disc
6. Deluxe 18 hole shadow-less lamp
7. ECG monitor
CONTACT US


Foshan Kexiang Medical Instrument Co., Lid.
We are always providing our customers with reliable products and considerate services.
If you would like to keep touch with us directly, please go to contact us