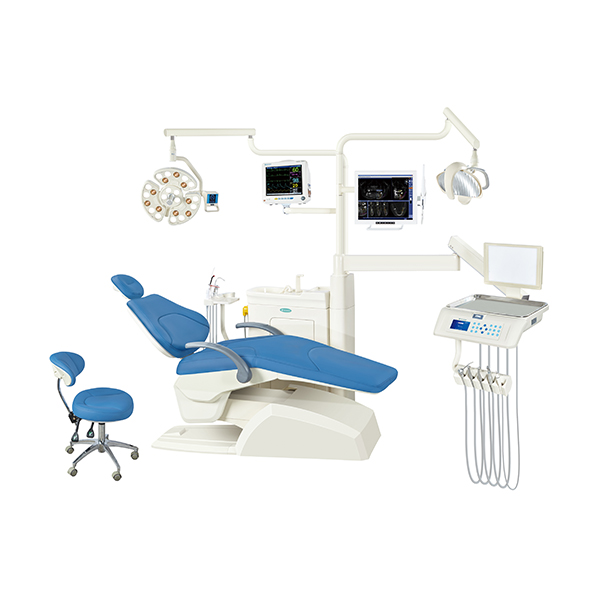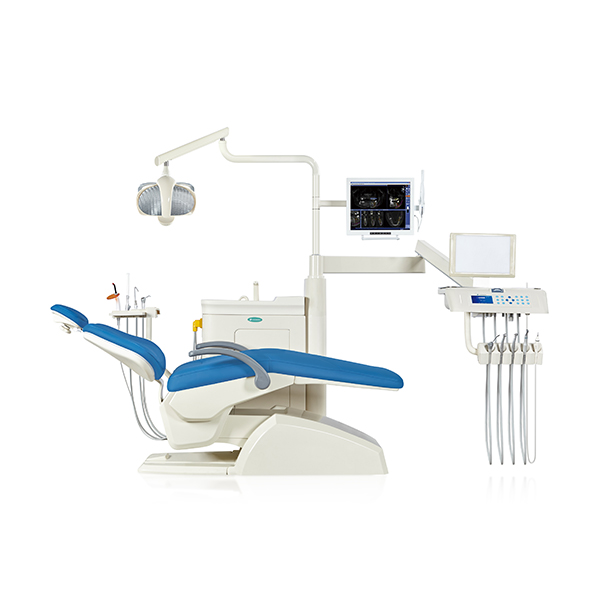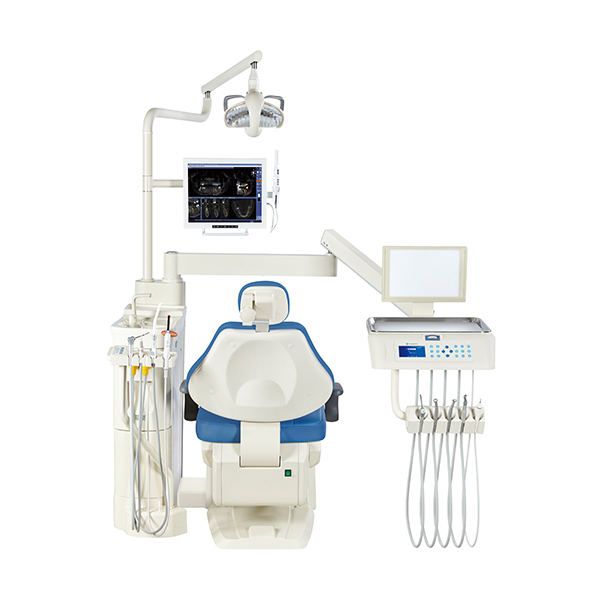 Dental Chair K-S6000 Floor Type
PRODUCT Description
Leading the Quality Trend with the Wind of Science and Technology
Smart technology to further improve the accuracy of treatment.
Smooth operating system and simplified interface design concept.
Unprecedented experience for doctors, patients, and physician assistants.
Double Guarantee of Quality Reputation
Quality assurance up to 2 years, we have excellent quality for your oral treatment escort.
Has been served in the country's large-line oral hospitals, and access to high-quality evaluation, value of trust.
Easy Treatment and Enjoyment
We are committed to giving doctors and patients a five-star treatment, making it easy for doctors to cope with treatment. Reduce the psychological burden and pain of treatment.
Become Your Most Intimate Treatment Assistant
Do your best to help you complete a busy day of treatment, reduce and resolve your problems during treatment.
Simple ,Comfortable,Convenience
Everything made by KEGON in wisdom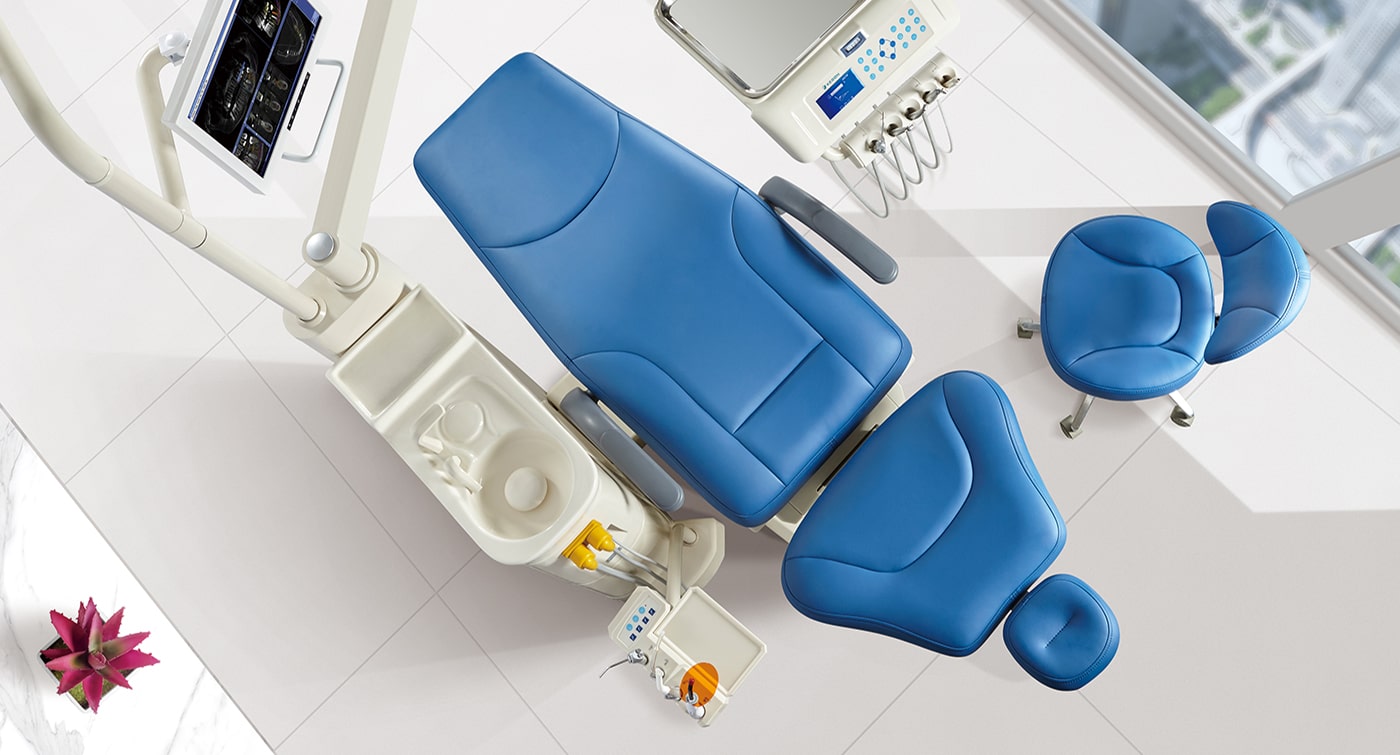 Product Feature
K-S6000 With modern intelligent technology and ergonomics comfortable and easy to use design concept.
Optional professional planting lamps, electrocardiogram, can be used for any treatment.
Optimise your day-to-day work with your assistant with a user-focused design philosophy.
The adjustable design of the seat backrest ensures that the patient is in a comfortable treatment position at all times during treatment.
Standard Configuration of Kegon Dental Chair
● Silence, stable, no jitter.
● Emergence chair position.
● Quick reset function (less than 9s).
● Postoperative cleaning chair position.
● 9 Memory position.
● One-click spitting position.
● All-computer liquid crystal display screen.
● Deluxe double joint folding head pillow.
● Wear resistant and super fiber leather sofa chair.
● Multifunctional pedal switch.
● Deluxe induction plus manual switch LED oral lamp.
● Wear resistant and super fiber leather sofa doctor stool.
● Dental uint K-S6000 Had anti-retraction valve.
Main Box Part
● Double water supply system.
● System for cleaning and sterilizing a self-contained pipeline,Lighten the stress of doctors' work.
● Set water supply time for flushing and mouthwash.
● Large capacity automatic constant temperature heating system.
● Strong suction negative pressure system.
● Strong suction silencing device.
● Weak suction negative pressure system.
● Suction filter device.
● All-ceramic spittoon with platform.
● Adopt the double lamp arm design (Options).
Doctor's Working Table
● Multi-angle rotating instrument tray
● Multifunctional doctor operation panel(With memory position system)
● 90 degrees rotatable tilted large hanging frame
● Imported four-hole high and low speed handpiece tube
● Barometer
● Three ways syringe
● Built-in 24VDC panoramic view lamp
● Balance arm is control by double air brake
Assistance's Working Table
● Detachable assistive device tray for easy cleaning and hygiene
● Large assistant operation panel
● Hot water spray gun
● Easily detachable suction and salivary filtration device
● Detachable weakly drawn aluminium alloy joint
● Detachable strong absorbing aluminum alloy joint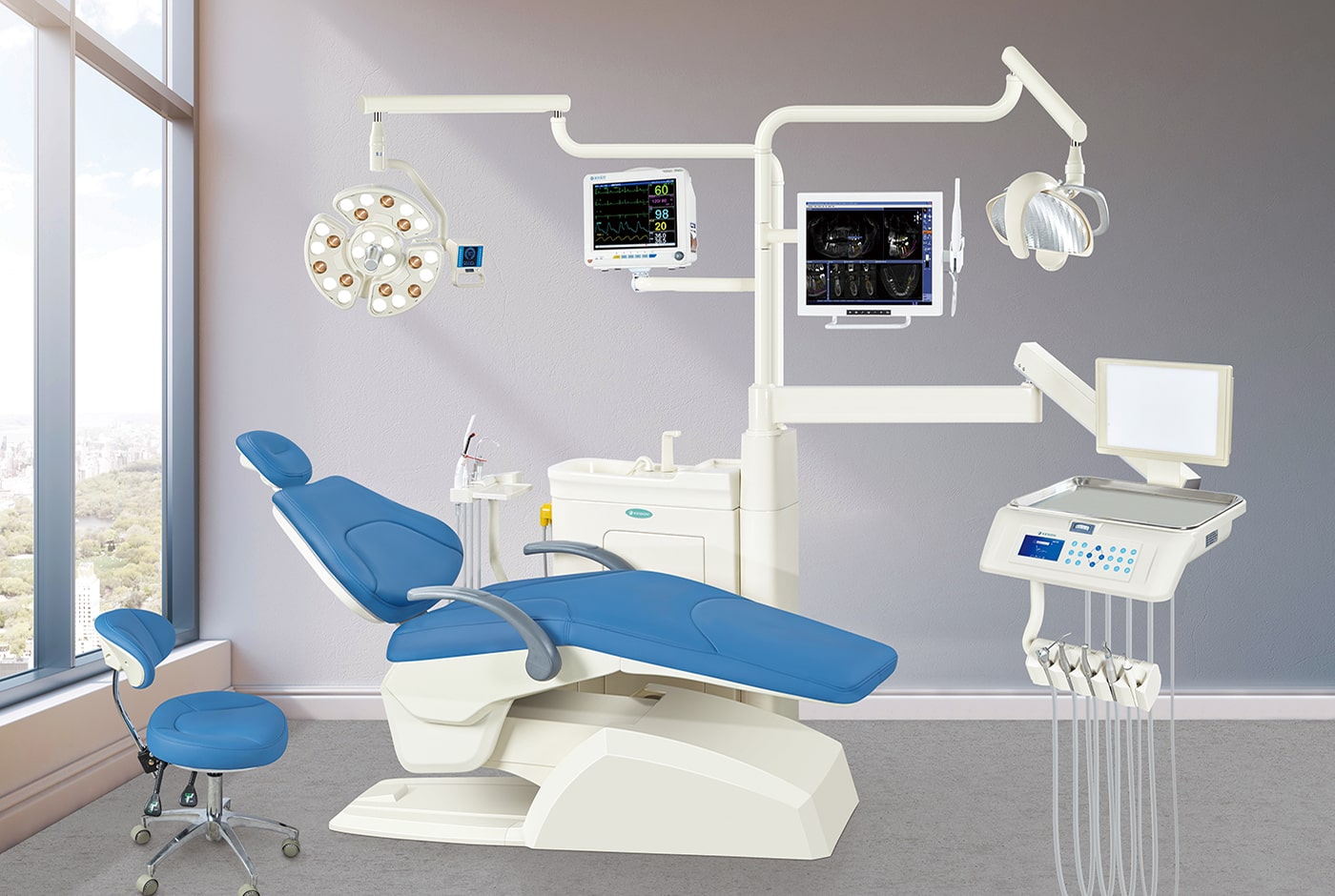 Simple and Suitable, Convenient
Styling design simple and elegant, combined with ergonomics, precise and fast operation. From vision to operation to give you a comfortable experience, reflecting the creation of wisdom.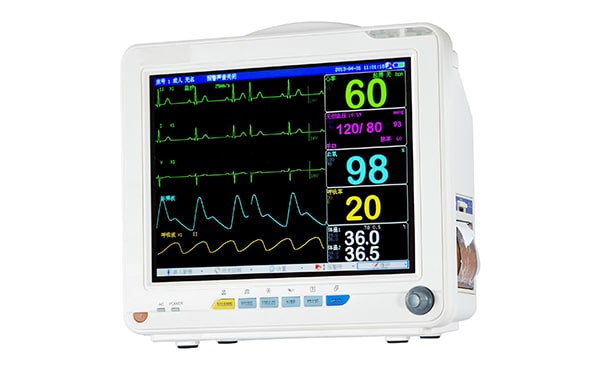 Option: Electrocardiogram Monitor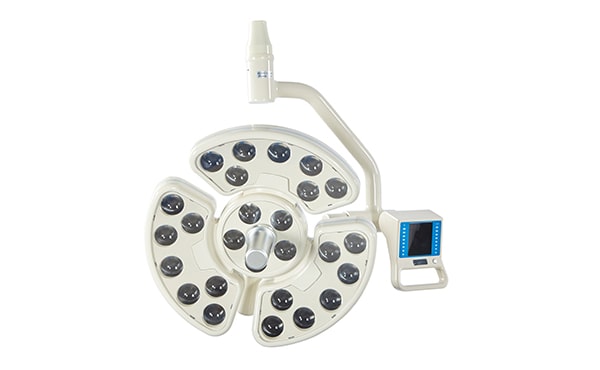 Option: Luxury LED Shadowless Lamp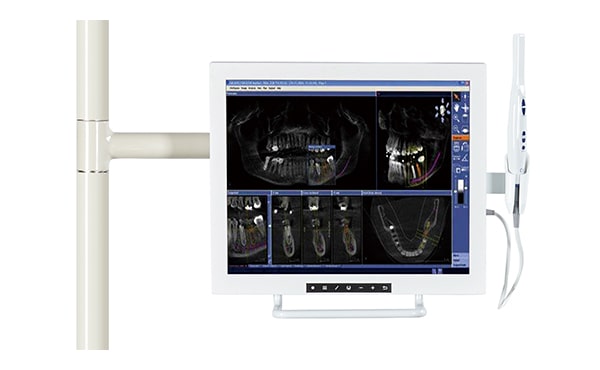 Option: High Definition Endoscope System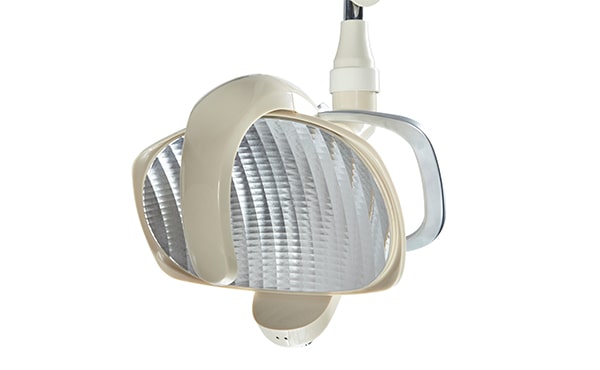 Luxury LED Cool Light Reflector
With a bright soft source of light, long-term use of decompression visual fatigue.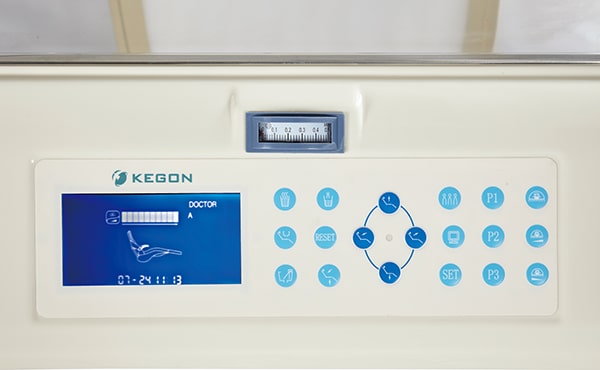 All-computer LCD
Dynamic display of tooth chair operation.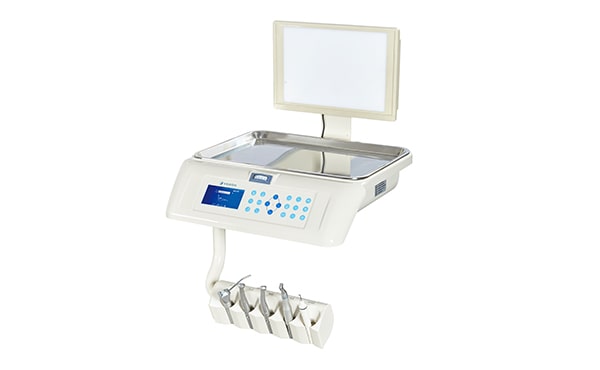 Separated Stainless Steel Tray Instrument Tray
Stainless steel tray, easy to clean and disinfect, easy to save, more hygienic.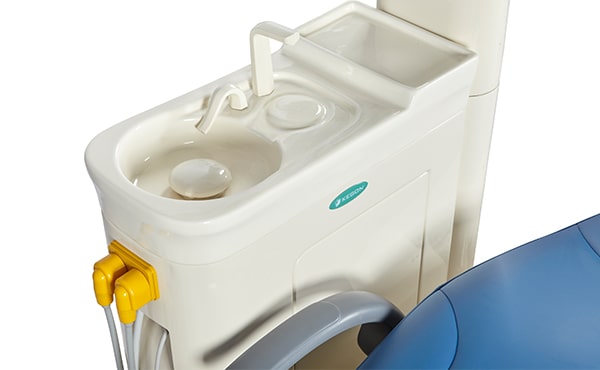 Luxury All-in-one Ceramic Spittoon
Easy to clean and disinfect with shelf, convenient for patients to place their belongings at any time.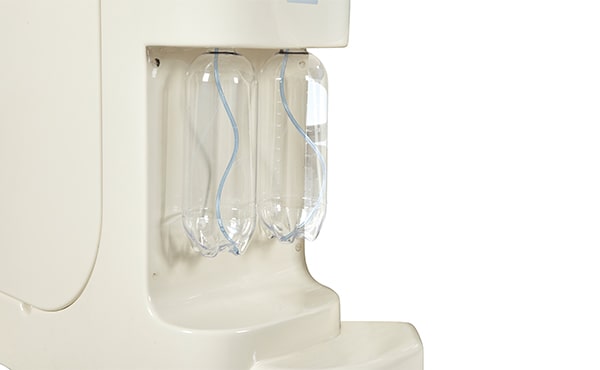 Dual Water Bottle Water Supply System
Convenient disinfection of whole chair's tubes, minimize cross-infection in tubes independent.
Air-controlled Water Valves
More uniform water output with one air-control water valve per handpiece tube.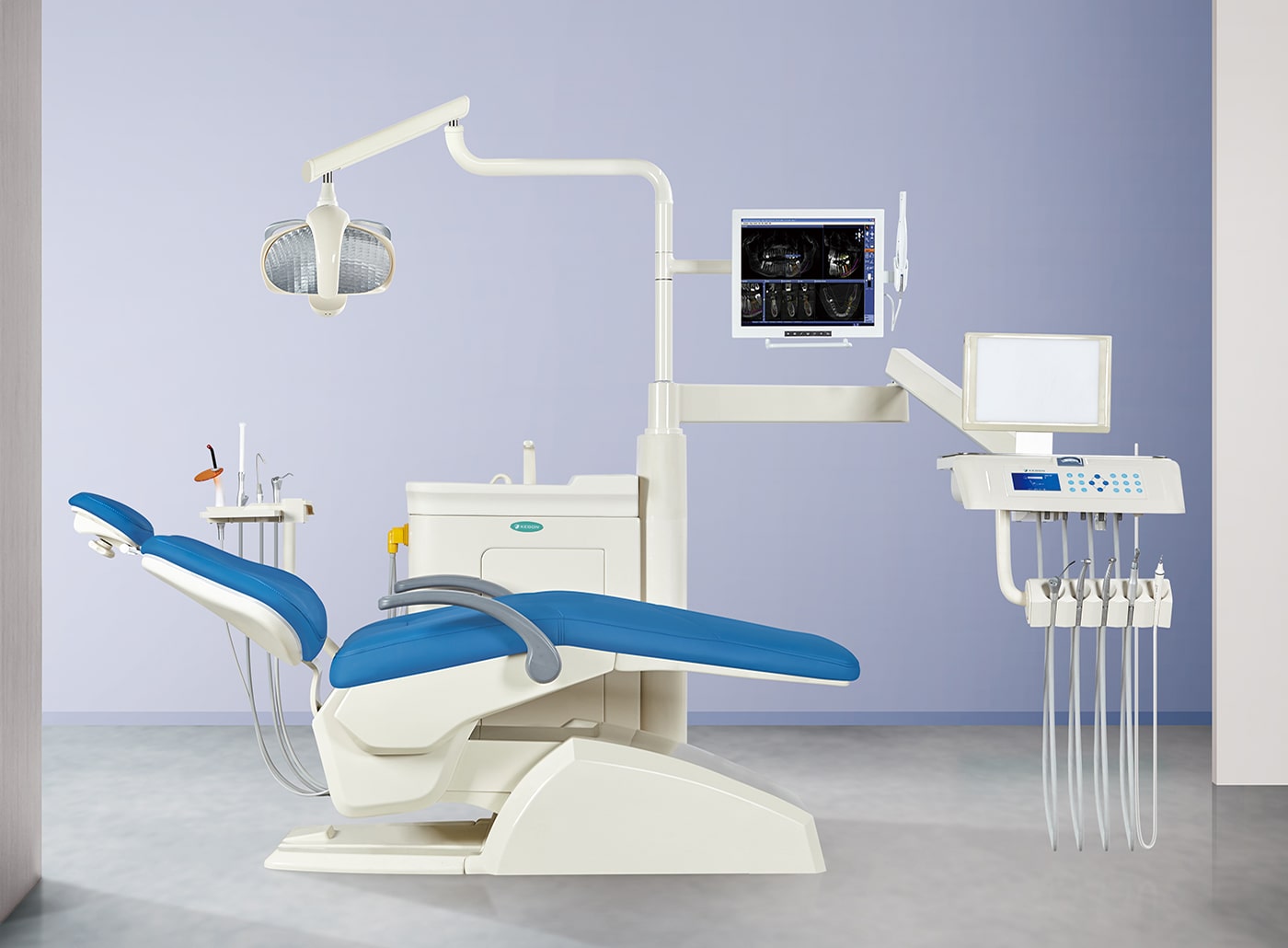 Work Efficiency
With the highly efficient design of Kexiang k-S6000, medical staff can perform all kinds of four-hand operations with both hands. Doctors' work efficiency can be increased by 30% to 70%, and patients' satisfaction can also be greatly improved. The times of gargling decreased from 7 to 9 times to the beginning and the end of the visit, so that the patient did not need to get up frequently, thus enhancing the comfort of the visit.
Quality Assurance
1. Stable chair frame: K-S6000 chair frame is made of solid material, solid and solid, the chassis is more durable than the same kind of chair, and meets the requirements of clinical doctors for implant surgery.
2. American import water pipe: American import water pipe, acid and alkali resistance, long life, can be used for many years without leakage. Kexiang uses two colors of pipes, easy docking when customers install, easy after-sale inspection.
3. Imported solenoid valve: imported solenoid valve durable and safe, not easy to damage.
4. Imported up and down motor: imported upper and lower noise motor, mute, stable, no jitter, longer life
5. Luxury inductive LED Lamp: and has white and yellow light source choice, no pole 6 light intensity adjustment.
6. Double water bottle design; convenient to sterilize the whole machine pipeline. Minimize cross-infection in the pipeline.
7. Easily detachable suction filter
8. Independent water regulation design
9. Wear resistant super fiber automobile dermis (5 years quality assurance): the seat cushion is made of super fine fiber hand sewn leather, fine cortex, soft and comfortable sitting feeling, can keep the patient comfortable and relaxed even after long time treatment, and won't harden and crack even if used for a long time.
10. Deluxe ceramic spittoon: easy to clean, clean and detoxify, with shelving platform, easy to place patients belongings, bring comfort to patients, but also bring higher work efficiency for doctors.
11. Double Air Lock Design for hanging instrument Disc
12. Separate stainless steel instrument tray; removable stainless steel tray, easy to clean and disinfect, easy to store, more hygienic.
Optional Customization
1. Imported or homemade four-hole high-speed mobile phone
2. Oral endoscopy system
3. Imported or domestic dental cleaning machine
4. Imported or domestic light curing machine
5. Upper mounted instrument tray
6. Deluxe 18 hole shadow-less lamp
7. ECG monitor
CONTACT US


Foshan Kexiang Medical Instrument Co., Lid.
We are always providing our customers with reliable products and considerate services.
If you would like to keep touch with us directly, please go to contact us