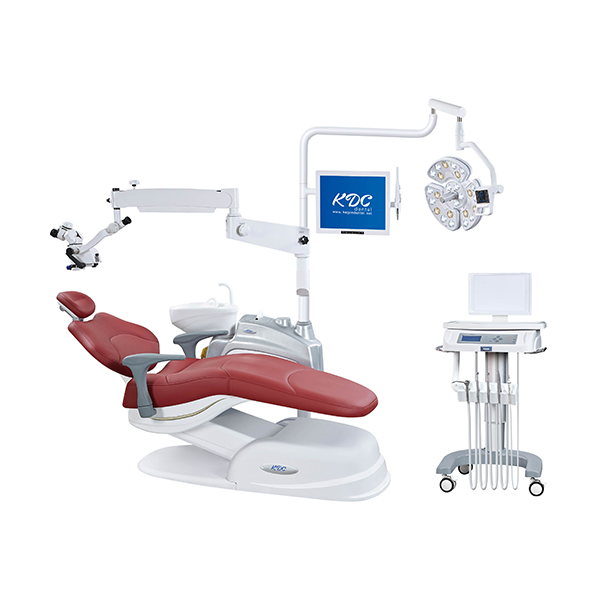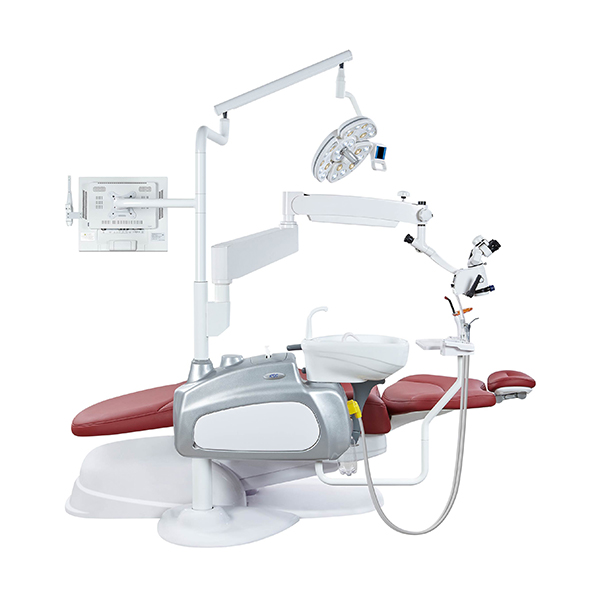 Dental Chair K-808-Q7 (C) Landing Style
PRODUCT Description
K-808-Q7 (C) Landing Style
Careful and clear observation maximizes the efficiency of treatment, and enables doctors to clearly understand the root cause and structure of dental diseases, thus achieving a more thorough treatment effect.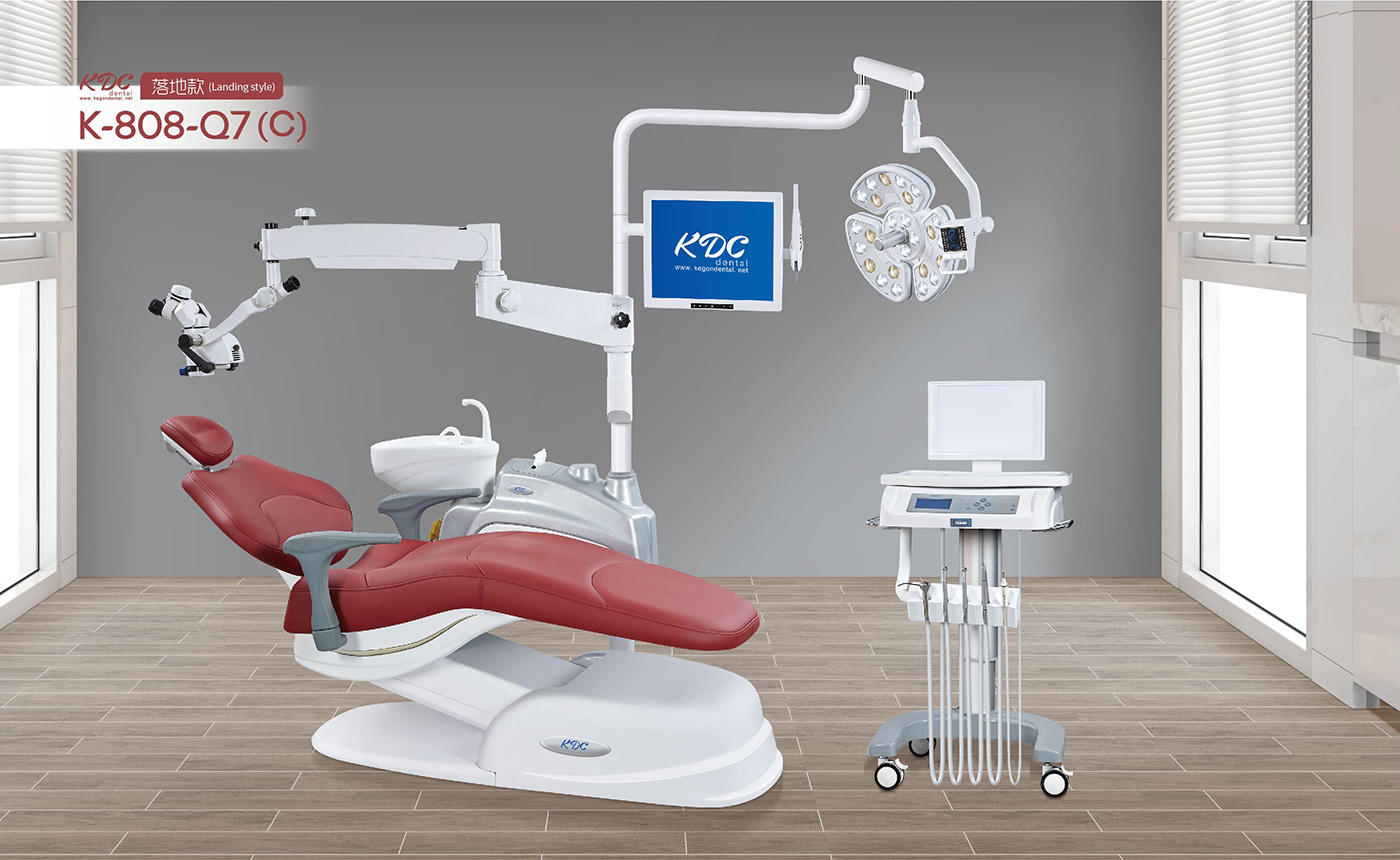 Standard configuration:
● Original imported motor, quiet, stable, no jitter
● First aid chair position
● Quick reset function (backrest reset time less than 9S)
● One key spit position
● With doctor memory chair position
● Full PC LCD screen
● The box can be rotated 60 degrees
● Instrument tray stainless steel tray
● Wear resistant double joint folding headrest
● Wear resistant microfiber leather sofa seat
● Multi-function foot switch
● Luxury sensor LED oral lamp
● Wear-resistant microfiber leather doctor's work chair
● Die cast aluminum for backrest
● 24V DC full landscape lamp
● One button water, gas, electricity switch
Side box
● Rotate the box by 60°
● Clean water bottle water supply system
● Rotating all ceramic spittoon
● Can set the time for rinsing and gargling water
● Adjustable mouthwash water pressure adjustment device
● Large capacity automatic constant temperature heating system
● Strong suction negative pressure system
● Strong sound-absorbing device
● Weak water absorption negative pressure system
● Suction salivary filter device
● The whole machine imported water pipe from the United States
Doctor's working table
● Double instrument tray is 304 stainless steel material, provide implant, implant and other instruments to place
● Front-mounted endoscope can be used anytime and anywhere
● Stainless steel cotton cup holder device
● Display screen induction touch control system
●135° rotatable tilt type large hanger
● Three four-hole mobile phone pipelines
●Low pressure gauge
● Three use spray gun
● Built-in 24V full landscape lamp
● Balance arm with air brake
● Wide stainless steel tray
● Luxury mobile ceramic car
● Electric lifting ceramic trolley
● Positioned casters with brake function at any time
Assistance's working table
● Removable assistant instrument tray is convenient for cleaning and sanitation
● Wide assistant operating panel
● Hot water three use spray gun
● Removable strong and weak suction aluminum alloy joint
● Adjustable suction switch
Our quality
Standard production: the world's first shell using aluminum alloy material and ceramic instrument plate combination, no rust and oxidation, corrosion resistance
Self-cleaning ceramic glaze:The glaze is smooth and delicate and shiny, not easy to hide dirt and dirt, easy to clean and maintain, long-term use is still bright as new.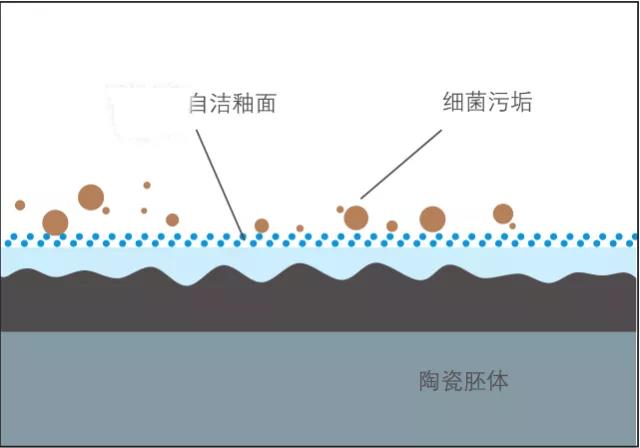 Common ceramic glaze:Glaze has the concave and convex invisible to the naked eye, after long-term use, dirt is easy to pay among them, difficult to clean, the surface is easy to yellow.
Ceramic instrument tray car
1. Ceramic instrument plate is widely used in dental implant operation, porcelain glaze has high strength porcelain, antibacterial, disinfection effect, easy to clean,
2. It can replace all functions of the airborne instrument tray
3. Ceramic car comes with interlocking wheels
4. Can improve the bearing condition of the dental chair, the whole machine is more stable, more energy saving
5. It can eliminate the sense of pressure brought by the instrument arm to patients
6. Flexible improvement of operation space for doctors
7. The instrument plate can be raised and lowered by electric means, which can be rotated 90 degrees and adjusted freely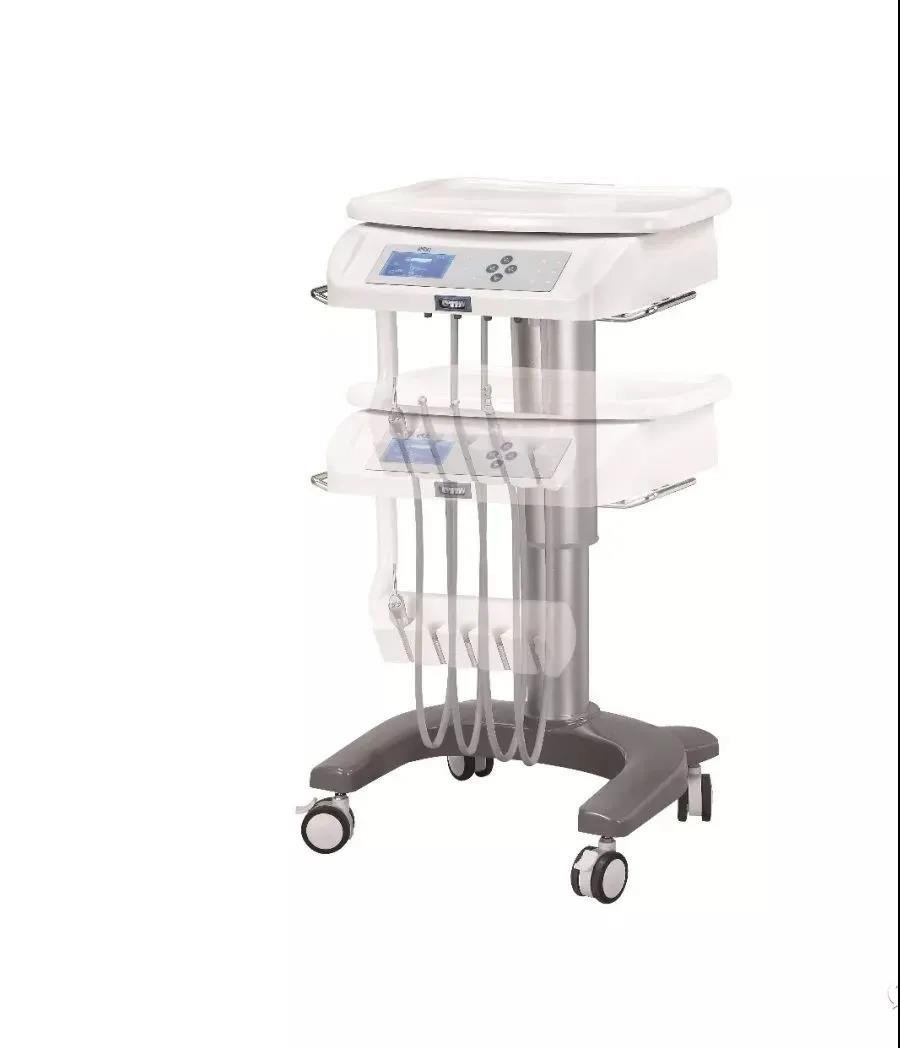 Imported water pipe: acid and alkali resistance, long life, can be used for many years without leakage. The use of a variety of colors of the pipeline, customer installation easy docking, convenient after-sales investigation.
Famous solenoid valve: solenoid valve is safe and durable, not easy to damage.
Imported up and down motor: imported up and down low noise motor, quiet, comfortable, no jitter, longer life
Rotatable case: increase space position for nurse assistant, convenient for assistant to carry out four-hand operation, enough working space to transfer instruments more convenient operation.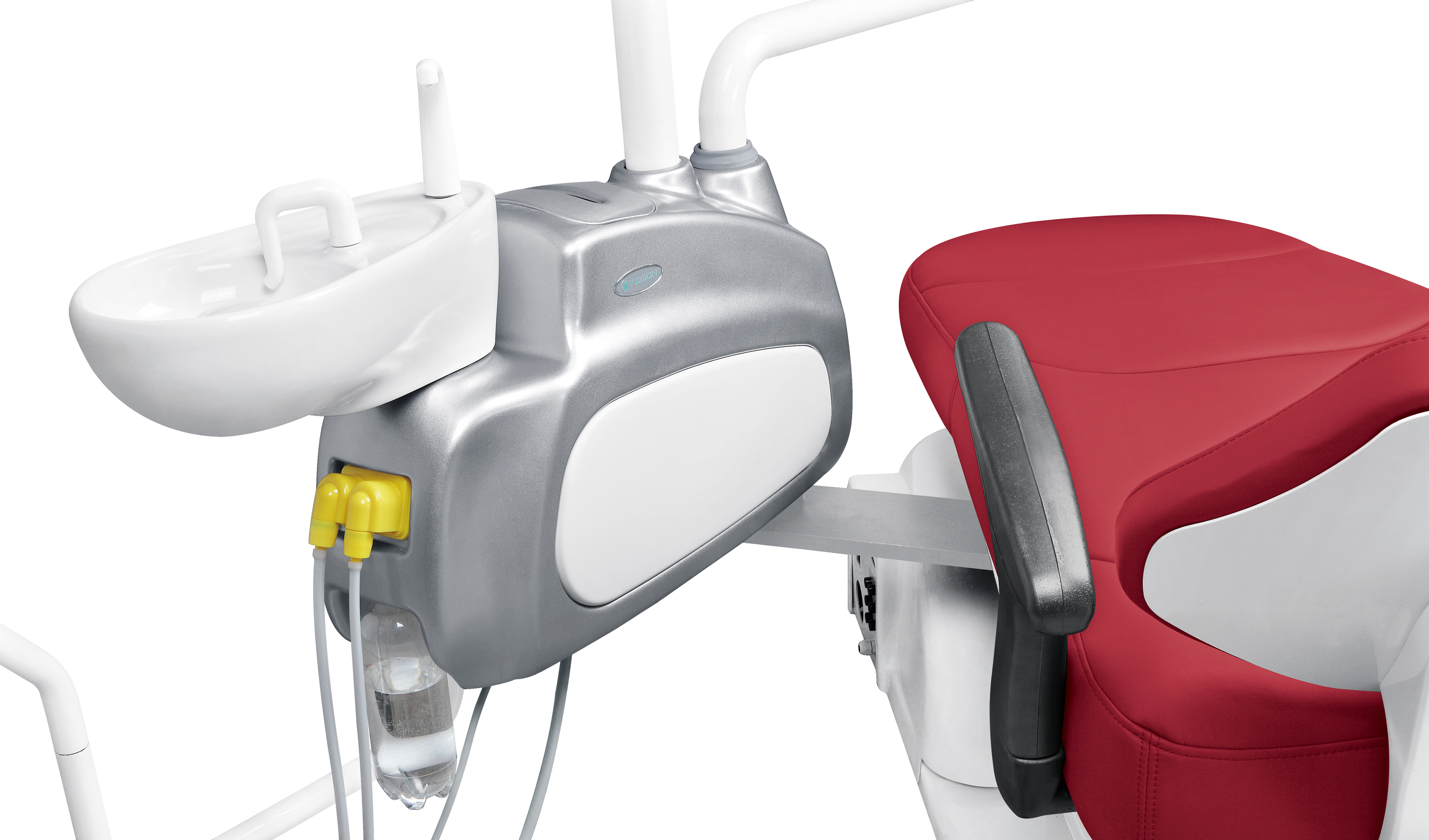 Luxury induction LED lamp: with induction switch, 6 light intensity adjustment without pole.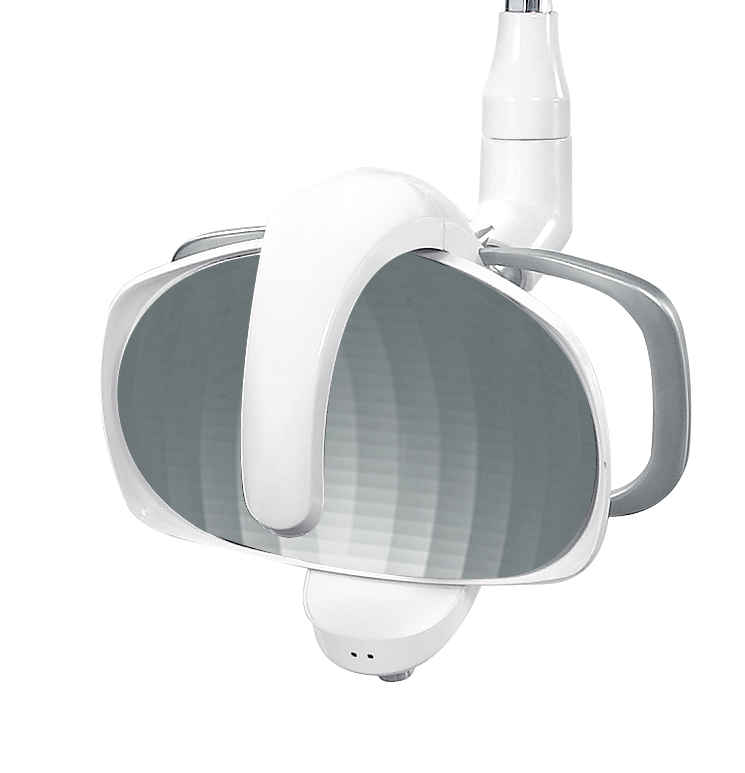 Application of cutting-edge LED technology:Integration of scientific optical structure, to achieve the perfect oral treatment lighting solution; Induction switch and brightness adjustment: movable handle design, can be personalized adjustment Angle and disassembly cleaning disinfection.
Wear-resistant microfiber leather: the seat is handmade with microfiber, the leather is fine, the sitting feeling is soft and comfortable, even if the treatment for a long time can keep the patient comfortable and relaxed, even if the long-term use will not be hard and cracked.
Independent water control design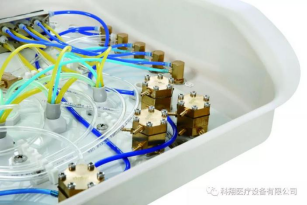 Easy to remove pillow and backrest, cushion plate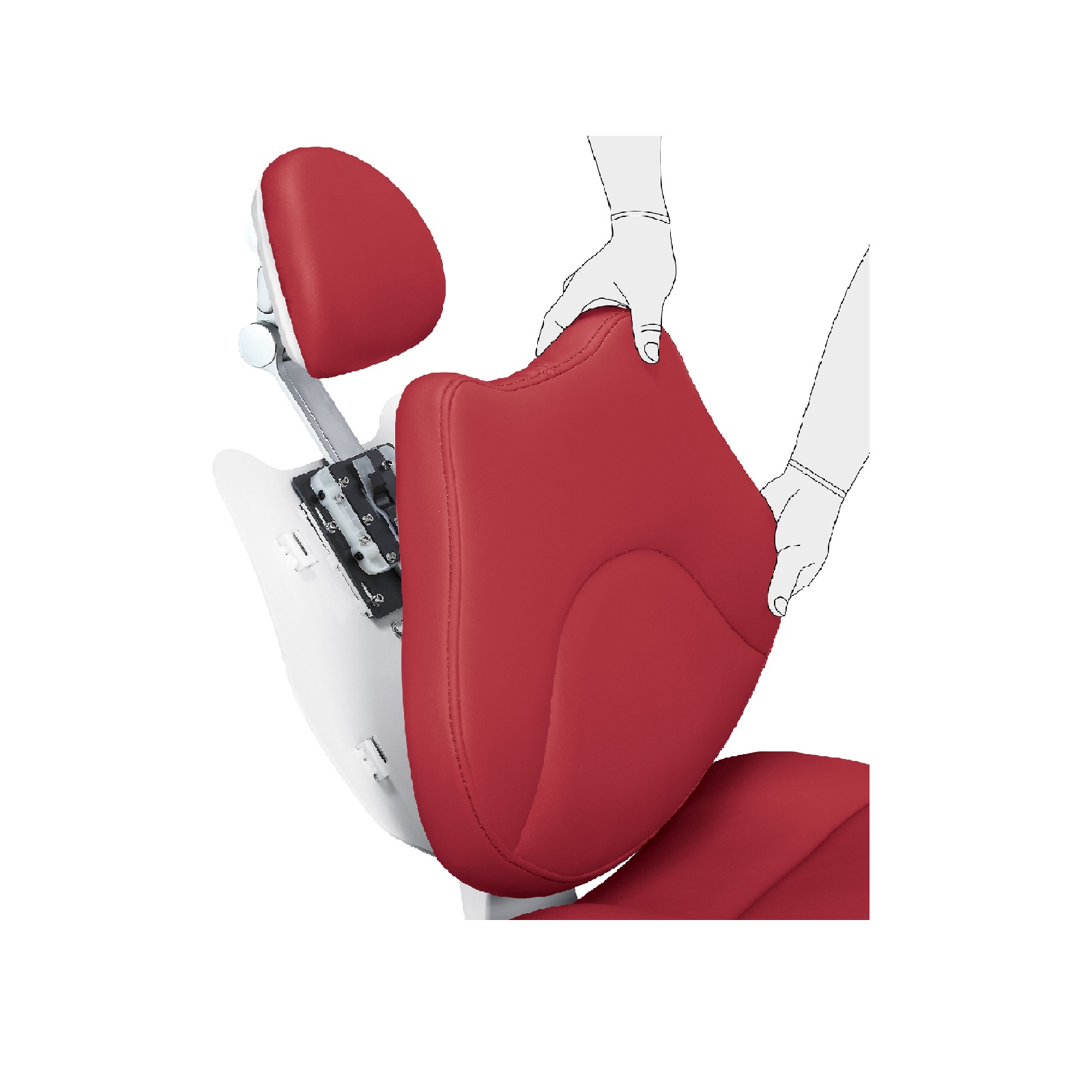 Easy removal of suction filter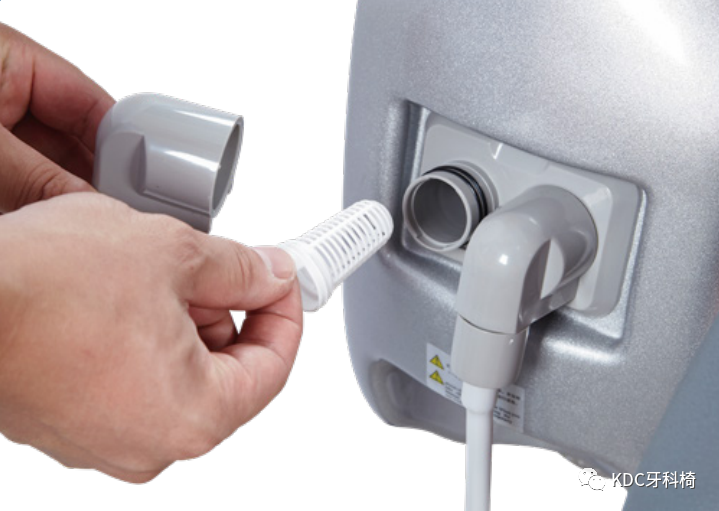 Move the stainless steel tool tray:The tool plate can rotate and move, which is convenient for the doctor's working habits, and the operation of the left hand and the right hand is equally convenient
Multi-function foot switch:It can be directly controlled by foot control switch: tooth chair lifting, backrest pitching, mobile phone working state, mobile phone hand water, no water, dust blowing, sputum flushing water supply. Greatly improve the work efficiency of doctors.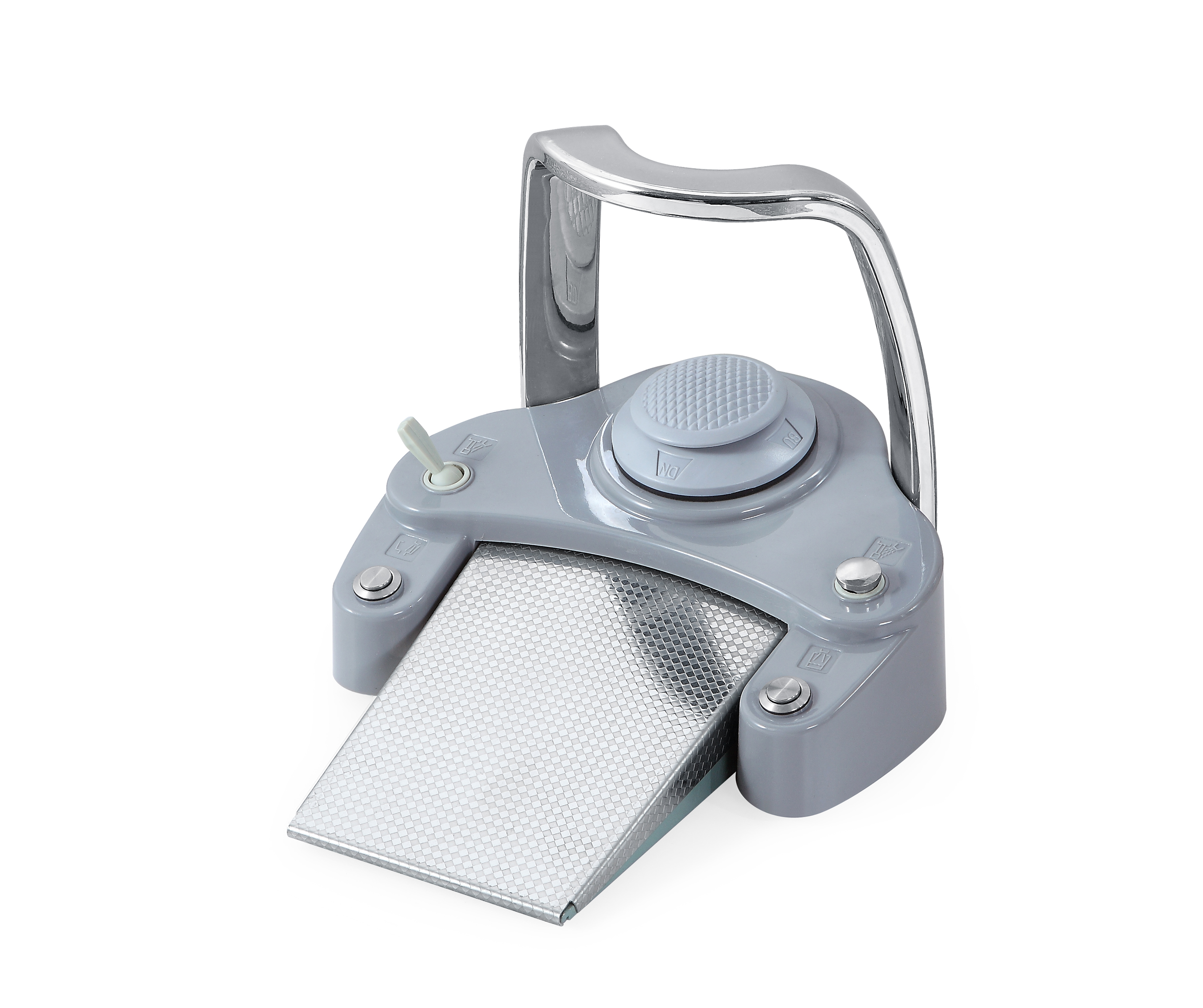 Options
1. Imported or homemade four-hole high-speed mobile phone
2. Oral endoscopy system
3. Imported or domestic dental cleaning machine
4. Imported or domestic light curing machine
5. Upper mounted instrument disc
6. Deluxe 18 hole shadow-less lamp
7. ECG monitor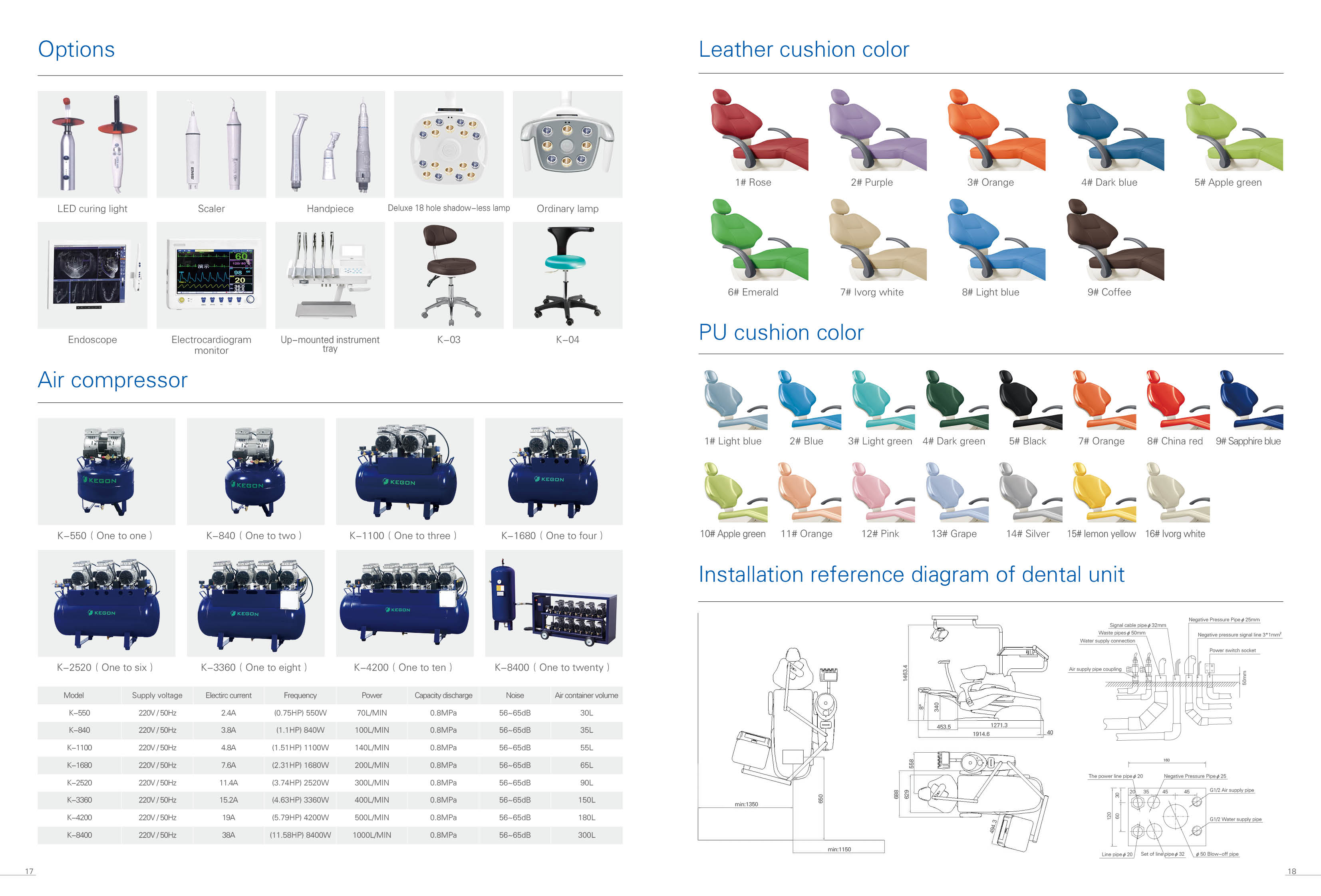 CONTACT US


Foshan Kexiang Medical Instrument Co., Lid.
We are always providing our customers with reliable products and considerate services.
If you would like to keep touch with us directly, please go to contact us